After spending almost a week in London promoting her number one sophomore album Pink Friday: Roman Reloaded, Nicki Minaj is back on American soul.
The Young Money rap diva was on a promotional run in the U.K. when she hinted that she has contemplate leaving the game.
"People aren't even giving the kid props for taking it back to that essence," Nicki Minaj told BBC 1Xtra host Tim Westwood. "This is my fourth mixtape, really. The kid did like that to feed her fans. But really now, the kid thinking maybe she should leave the game."
Nicki Minaj announced yesterday that the long-awaited "Starships" video will premiere on Thursday at 7:56 p.m. EST on MTV.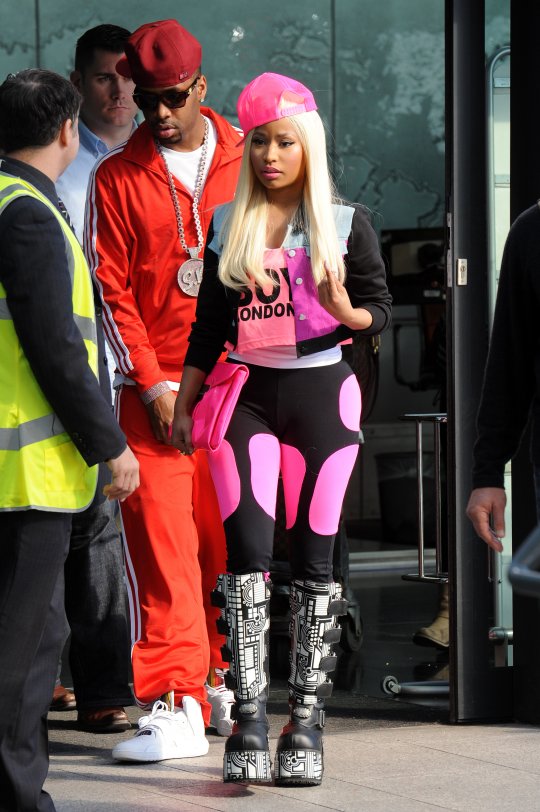 gallery