After heating up Japan for her Battleship premiere last week, Rihanna flew to Australia to for another leg of promotion for her debut film.
The Bajan pop beauty went Instagram crazy while staying at a luxury hotel down under. She posted several photos of herself standing on her hotel balcony.
Last week Rihanna announced that she will begin recording for her 7th studio album some time soon.
"I'm definitely thinking about the next record. I'm a multi-tasker so," Rihanna told Capital FM. "Right now we're working on collecting and creating the sound first before we even start working on the lyrical direction or melodies."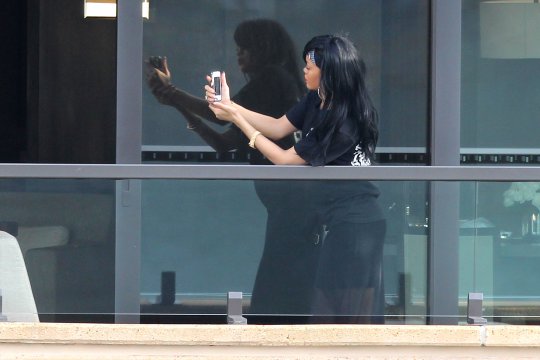 gallery