Nicki Minaj met the Easter Bunny at her album signing in L.A. last Saturday at the Best Buy store in Westfield Culver City.
Scores of fans turned out to see their idol and get a signed copy of her sophomore album Pink Friday: Roman Reloaded. One fan had to be escorted after getting a little unruly.
"Yall I was cryin. One of my ken barbz pushed security n said 'wut da fuc iz on yo biscuit!!?!?!' We was ROLLIN. He got kicked out," tweeted Nicki.
Nicki Minaj will make a special appearance on "Nightline" tonight.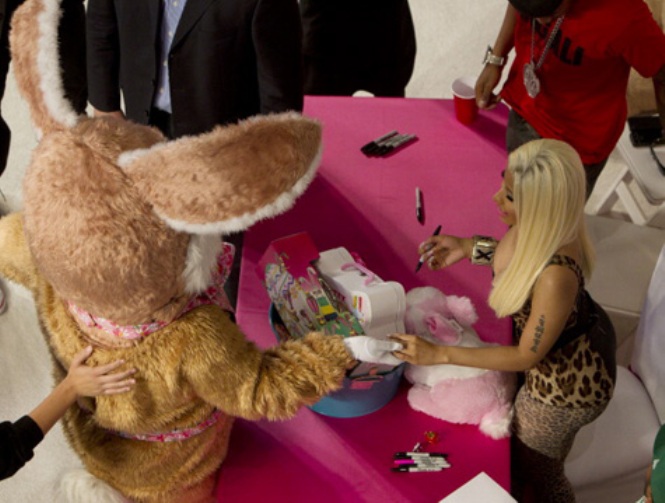 gallery