Rihanna covers the upcoming issue of Elle Magazine's "Women In Music," due on newstands April 17th. Rihanna posed for the cameras just before she went back to black, donning blonde hair and designer duds including a yellow lambskin jacket and skirt by Versace, white Dior skirt, Jean Paul Gaultier bra, and strapless Emporio Armani dress.
In her spread, she opens up about the backlash over her reconciliation with Chris Brown, finding love and starting a family.
"It gave me guns," Rihanna said about her break up with Chris Brown. "I was like, well, f*ck. They know more about me than I want them to know. It's embarrassing. But that was my opening. That was my liberation, my moment of bring it. […] Now you know that, so you can say what you want about it. I don't have anything to hide."
Rihanna also said that she is accepting applications for Mr. Right
"I feel like it's hard for everybody! I don't think it has anything to do with being famous. There's just a major drought out there. […] But I just need to find the person who balances me out, because then things like my schedule won't matter. I've done it before, so I know I can do it again."
On starting a family Rihanna said there is no definite plans, it can happen anytime.
"It could be tomorrow. It could be 20 years from now. I just feel like when the time is right, God will send me a little angel. But first, of course, I have to find a man. I mean, there's a very important missing piece to the puzzle here!"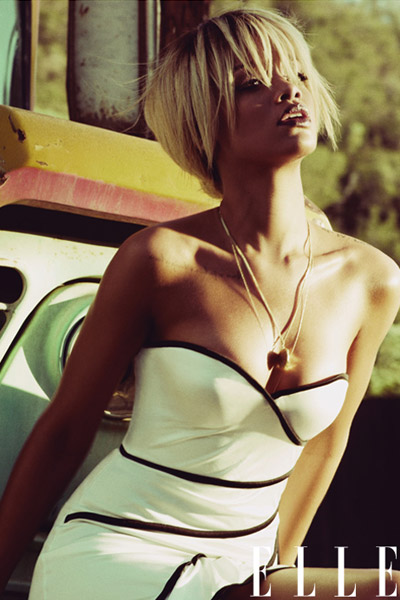 gallery"31250″]