Rihanna says R.I.P to the blonde wig last weekend when she debut a more natural black hairstyle. The fashionista was in Tokyo on the weekend for Battleship premiere, rocking her black hair with a smile.
"It's so hard to say goodbye," Rihanna wrote on Twitter. "No more blonde for uuuuu b*tch."
Hundreds of fans waited at Narita International Airport to get a glimpse of the Pop superstar, who signed autographs and smiled for cameras. Battleship premiere in Japan on April 3.
Rihanna arrived wearing blonde locks but later decides to make a permanent switch. She compliments the look with a Rolling Stones T-shirt and leopard-print pants.
Do you like the new look?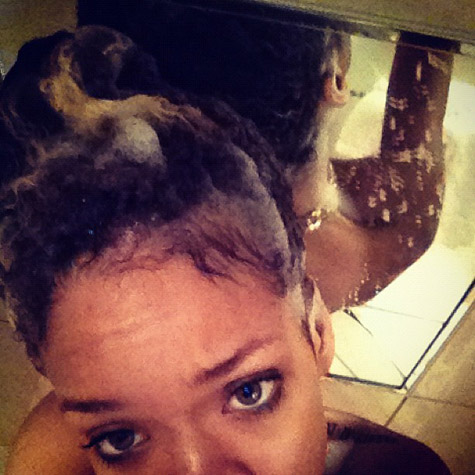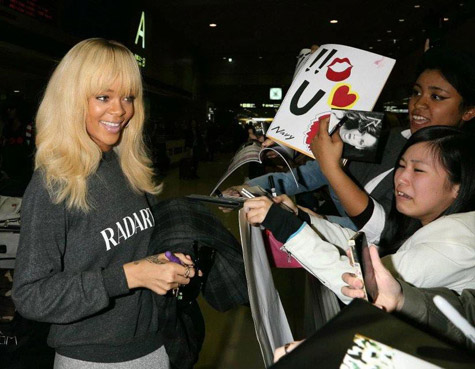 gallery"30972″]