Rihanna was representing for fallen Florida teenager Trayvon Martin when she arrived at the LAX yesterday wearing hoodie.
The Barbadian pop beauty turn heads wearing a leather jacket, adidas sneakers and a pair of designer glasses. She later put on a BOY cap over her blonde wig.
Last week, several celebrities wore hoodie in support of the Trayvon Martin cause including T.I., Ludacris, Swizz Beatz, Lebron James and many more.
Trayvon Martin was shot and killed on February 26th by a self appointed neighbourhood watchman in Florida. The teen was walking in his neighbourhood with a bag of skittles and ice tea when he was killed.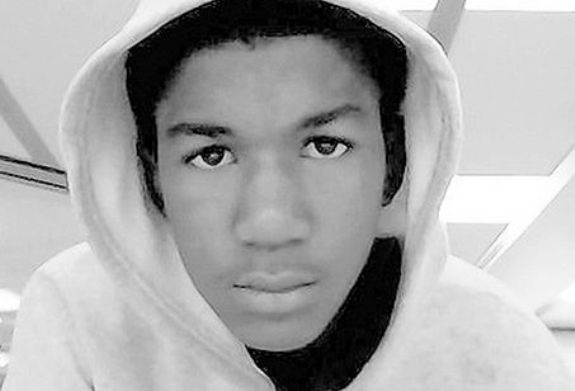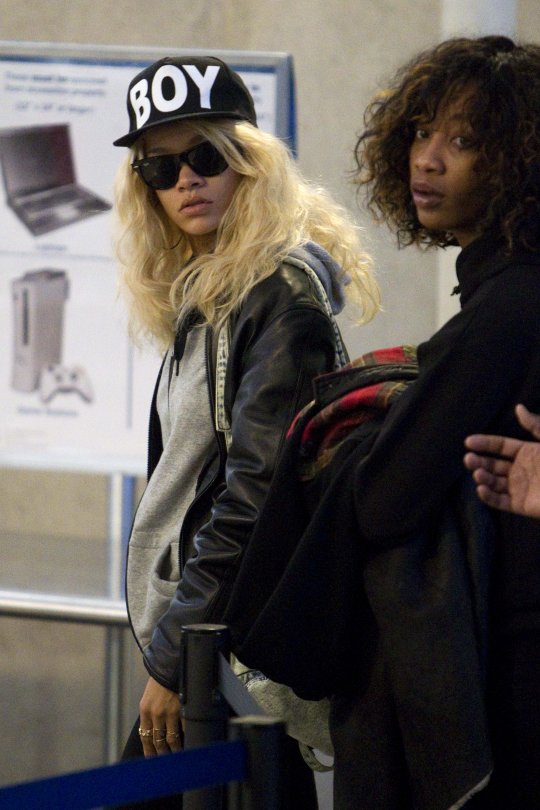 gallery"30751″]