Britain, Prince Harry, and the world fastest man, Usain Bold, met up on the tracks earlier today at the University of the West Indies tracks in Kingston, Jamaica.
We wouldn't call it a race, but it was all fun for Bolt and a very down to earth Prince, who is on a special visit to the Caribbean.
The Prince was the first out of his blocks, which is a false start in track and field terms. But 50 meters down the track, Usain Bolt jogged up to Harry and smiled.
"He cheated. I said we would have a rematch in London 2012 and Harry said, 'I'm busy,' " Usain Bolt joked. "He's cool, very down to earth. When you meet dignitaries you think it will be difficult, but he just wanted to laugh – it was an honor and a pleasure to meet him."
"I'm still the fastest man in the world – so he has a long way to go," Bolt added.
The two later made the signature lightening bolt pose for the cameras, as well as, exchanged pleasantries and discuss athletics among a group of local athletes from the university.
Harry noted that he was impressed by Jamaica's international reputation as a track and field powerhouse for a small nation of nearly 3 million.
"Don't go running off to America, because you've got talent your country needs." he said.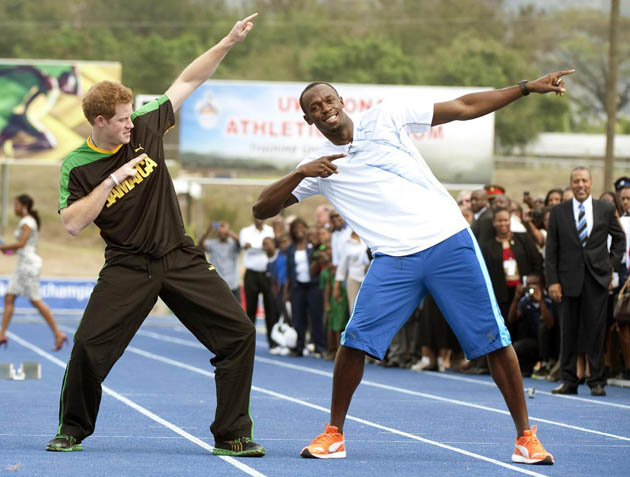 gallery