Rihanna is showcasing her design skills with the backing of one of the world's most famous designer brands, Armani.
The blonde bombshell was spotted last week rocking a full denim Armani jumper outfit and a pair of classic red bottom heels.
According to Rihanna, she spent some time with Armani designing the outfit she was wearing while out to dinner last night.
"I designed this for Armani," she posted on Twitter.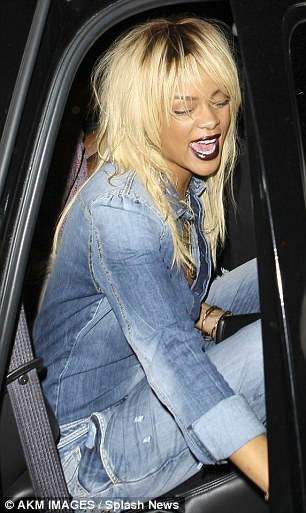 gallery