Actress Nia Long stepped out in LA with her new bundle of joy for the first since giving birth in November of last year.
Baby Kez is the first child for Nia and her basketball boyfriend Ime Udoka who she has been dating for the last two years.
"I honestly asked God for this. I remember I was driving home from the doctor, and I called Ime, and I was like, 'Babe, I'm really kind of sad right now… the doctor actually said if I wanted to have more children, it would be hard'," the Best Man actress said in a recent interview.
Nia already has an 11-year-old son from another relationship.
See more photos of baby Kez below.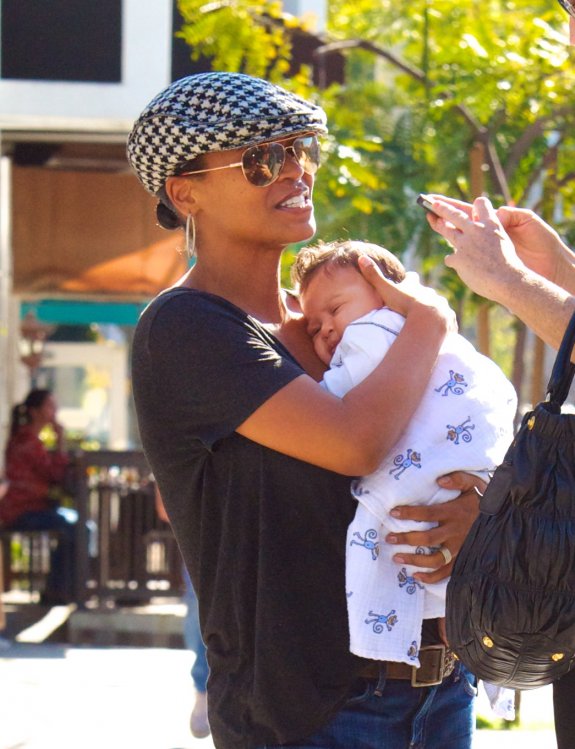 gallery