Since the the story that created an internet firestorm broke this week of Vybz Kartel escaping from prison, there have been several humorous sides to the story, including today's Clovis cartoon in the Jamaica Observer.
One fan told Urban Islandz on Facebook that the deejay was captured in mega mart in Kingston buying Cake Soap and porn magazines. According to the fan, the police officers are covering up the escape because they escorted the deejay out to acquire the items.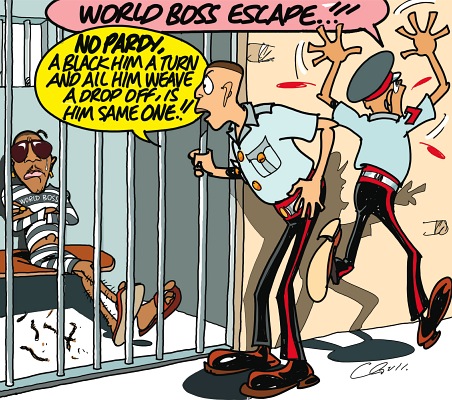 Another side of the story is that Vybz Kartel now look different because he is getting back to his original dark skin tone and his weaves are falling out, hence the reason why police guards thought he had escape.