Nicki Minaj got dolled up for the Versace for H&M collection launch in New York City on Tuesday night (Nov. 8).
The Harajuku Barbie sizzled on the carpet with her tropical style, rocking a curly green wig adorned with a palm leaf while posing with designer Donatella Versace.
Nicki Minaj later took the stage to perform her Pink Friday hits such as "Roman's Revenge" and "Super Bass." She was followed by the legendary Prince, who thrilled with a glow-in-the-dark set of his classics including "Purple Rain" and "If I Was Your Girlfriend."
"Prince just shut new york city DOWNNNN. WoW. Shouted me out while he was on stage and errrthang gworl!!!! #groupietweet," she tweeted.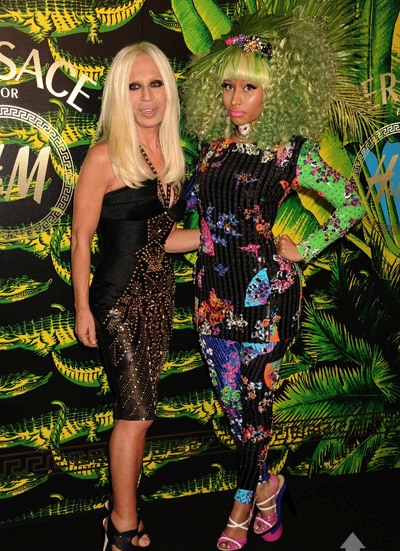 gallery