Super model Naomi Campbell just received the ultimate birthday gift that the average girl can only dream of.
The British-Jamaican supermodel's Russian billionaire boyfriend, Vladislav Doronin, gave her a 25-room a 5-lounge eco-friendly retreat home for her birthday.
The eyed-shape home is situated Turkish island of Isla Playa de Cleopatra.
"The glass dome-shaped house was designed by architect Luis de Garrido, and "is completely energy and water self-sufficient and features an amazing indoor landscaped terrace. It is also shaped like the eye of ancient Egyptian deity, Horus," a rep for Campbell said.
The architect reportedly had an unlimited budget for creating the home.
"It is not an expensive house, compared with the level of this kind of house. That is, we can demonstrate that a completely sustainable building [might] be really inexpensive, and also that a self-sufficient building could be obtained by a not too much additional cost (due to a well-studied bioclimatic design)," a rep for the architect said.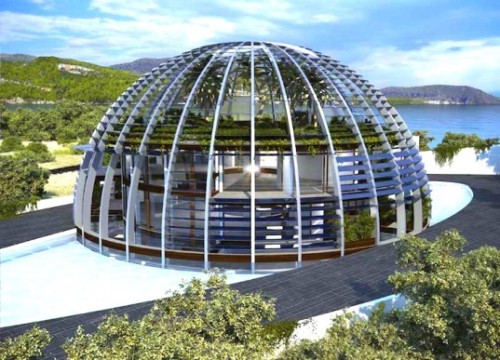 gallery