Rap moguls Jay-Z and Diddy continues their reign on Forbes annual Hip Hop Cash Kings List.
Forbes release their 2011 list for top earners in Hip Hop music, which saw some newcomers including Nicki Minaj, Drake and Wiz Khalifa. Rap rivals 50 Cent and Maybach Music boss Rick Ross tied for their gross earnings for the last year.
Jay-Z lead the list once again with a whopping $37 million in total earnings since last August. Majority of his earnings came from his 10-year $150 million Live Nation deal, his stakes in the 40/40 Club, New Jersey Nets among other ventures including Rocawear.
Bad Boy Records boss Sean "Diddy" Combs comes in second with $35 million. Majority of his earnings came from his Sean John clothing line and his lucrative Ciroc vodka deal.
G.O.O.D. Music Kanye West came in at number 3 with $16 million. While Cash Money and Young Money bosses Birdman and Lil Wayne tied for number 4 and 5 spot with $15 million.
See who rounded out the top 10 on next page.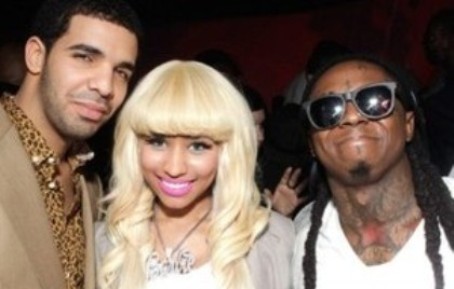 Last year's biggest selling rapstar Eminem, along with Snoop Dogg and producer/rapper Dr. Dre all hold the next spots with $14 million. Akon pulls in $13 million mostly from the success of Lady Gaga. Ludacris rakes in $12 million from endorsements from Trojan and Tag body spray, as well as, roles in the hit film Fast Five and No Strings Attached.
This year's list also say many newcomers including B.O.B, Nicki Minaj, Pitbull and Wiz Khalifa.
Drake $11 mil, Pharrell Williams $10 mil, Timbaland $7 mil, Swizz Beatz $6.5 mil, Nicki Minaj $6.5 mil, Rick Ross $6 mil, 50 Cent $6 mil, Pitbull $6 mil, T-Pain $5 mil, B.o.B. $5 mil.