British singer Amy Winehouse was today laid to rest in London. Amy's dad, Mitch Winehouse wept as he joined Amy's mum Janis, brother Alex and boyfriend Reg Traviss to read messages and chat to wellwishers outside Amy's £2million home.
Mitch Winehouse told fans in Camden Square, North West London, that he was "devastated and speechless" over the singer's death at just 27.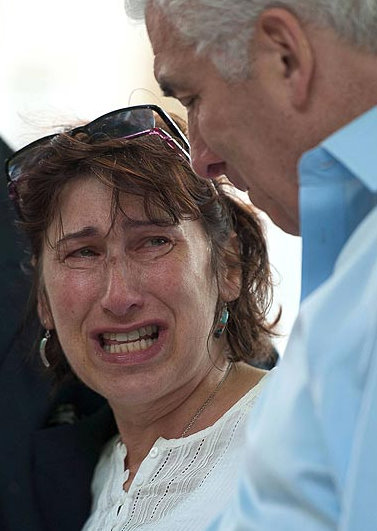 Amy Winehouse's autopsy was done yesterday (July 25) and has revealed no cause of death, resulting in fans and loved ones having to wait four weeks for toxicology tests to be completed.
AMY will be cremated today and her ashes mingled with those of her beloved grandmother.
The star's family will honour her wish to be cremated, and mix part of her remains with gran Cynthia – killed by lung cancer in 2006.
R.I.P Amy Winehouse
gallery columns="2″]