Stuntmania, a Montego Bay base promoter, is suing Mansion Records head Mavado for what they say is a no show for a concert he was booked for.
According to the promoter, Mavado's absence caused them millions in loss revenue. However, Mavado's management says the promoters failed to meet "contractual agreements" which resulted in the singjay not turning up for the show.
In a suit filed in the Supreme Court on June 29, the promoters moved to recover money from Mavado and Alliance Entertainment claiming breach of contract and loss of reputation.
The promoters laments that Vado headlined a show at Tropical Beach in Montego Bay, St James on May 23. Stuntmania reps said they had entered into a written contract from January 5, 2011 with Alliance Entertainment and had paid over a deposit of $330,000 in keeping with the contract with the expectation that the artiste would be at the show.
Mavado was arrested by St. Ann police officers for an incident in the parish the night before. Reports suggests that Stuntmania moved to post Mavado's bail to ensure his presence on the show.
Mavado's manager Julian Jones-Griffiths have since denied the promoters claims and hinted that they will countersue for "material breach."
Mavado wanted by police again… see story on next page.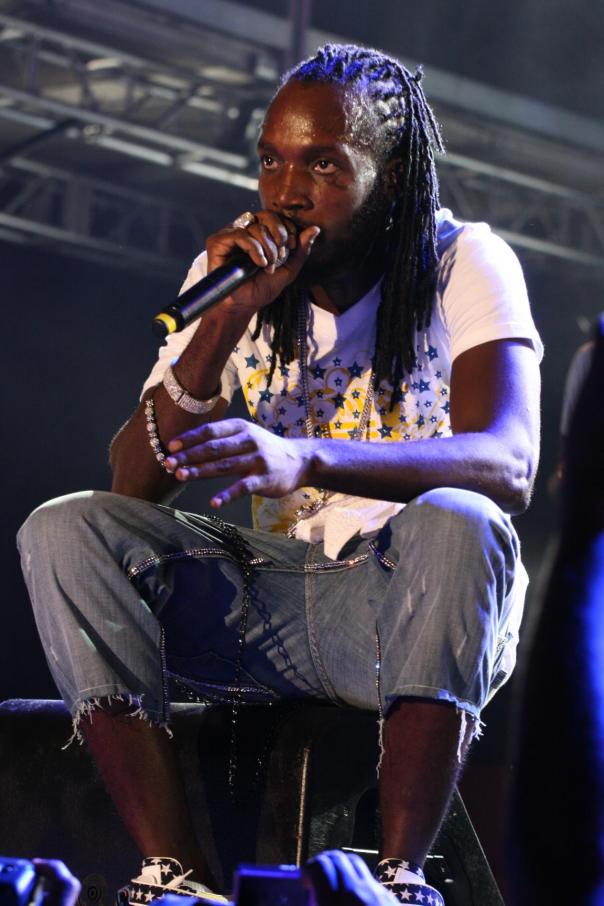 According to reports, Mavado is being sought by police in St. James for an incident on the weekend.
Allegations are that a man parked his car along a section of the Belmont Road about 7:00 p.m. Friday (July 22) when Mavado, real name David Brooks, and his entourage drove up. Mavado allegedly demanded that the man move his vehicle further down the road so they could pass and avoid a pothole. Members of his entourage then reportedly emerged from the vehicle and began attacking the man and his son with a machete.
The man and his son was reported assaulted by Mavado's entourage resulting in multiple injuries.
Mavado's attorney is currently in contact with the Anchovy police department.