Rohan Marley was spotted on an outing with pregnant Lauryn Hill and their 5 kids this past week. According to reports the family was attending "Spider Man, Turn Off the Dark" at Foxwoods Theatre on Broadway.
Last month Lauryn Hill confirmed that she is pregnant with her sixth child with Rohan Marley tweeting that he is not the father. This family outing conflict with Marley's claims, who also hinted that he is not married to the Grammy winning singer.
Rohan Marley is the son of reggae legend Bob Marley.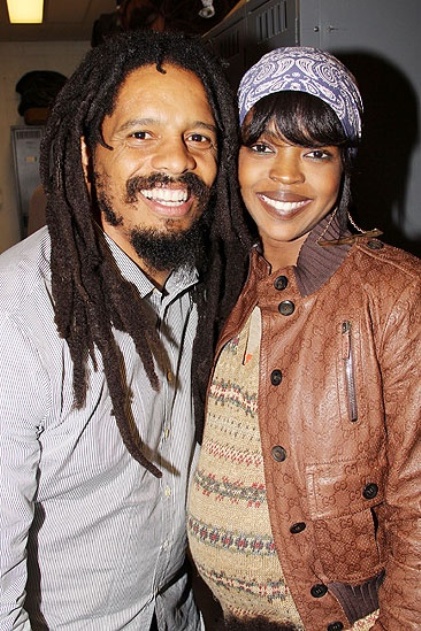 gallery columns="2″]