In celebration of the 10th anniversary of her debut classic Songs In A Minor, Alicia Keys headed over to Madame Russauds to to unveil her new wax figure.
Keys also performed in New York's Times Square for "Good Morning America." Alicia Keys wax double was dressed in a black leather outfit and look exactly like her.
Rihanna and Notorious BIG among others also have their wax double.
See more photos on and videos on next page.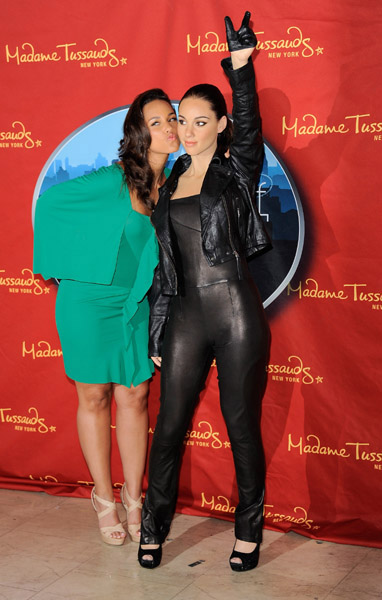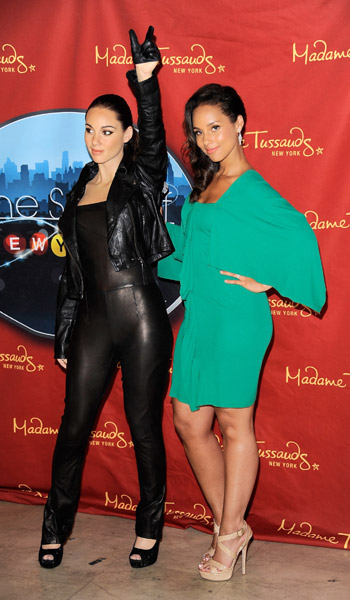 Watch alicia keys performed on Good Morning America on next page.