Drake and Rihanna rekindles old spark on the weekend in Montreal Canada. Reports reaching Urban Islandz are that the two haven't left each other's side for the last three days, while RiRi is on tour in Canada.
They were spotted yesterday evening leaving Drake's hotel as they headed to dinner at Buonanotte Restaurant. On Sunday they were spotted hugged up at Club La Mouche on Saturday night.
Last week Friday night, they were spotted together at Drake's hotel before arriving at Terrasses Bonsecours club.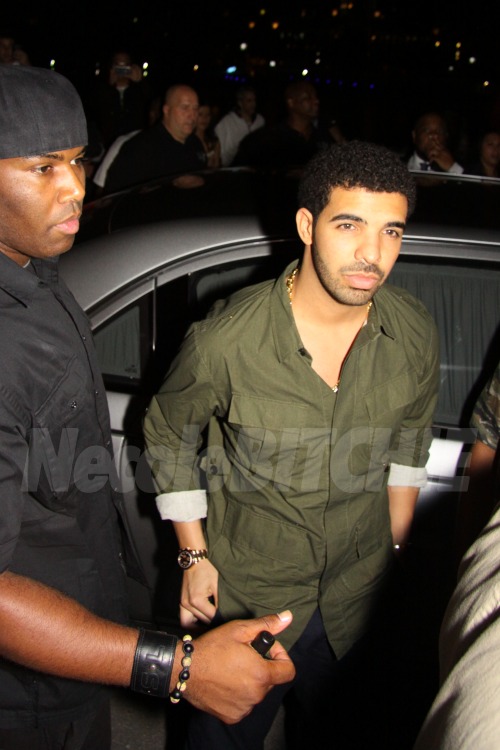 Get more images of Rihanna and Drake on next page