The Vybz Kartel lead Portmore Empire appears to be suffering some leadership problems as another of its member, Jah Vinci, made an abrupt exit.
In a statement issued to the media on Friday, Jah Vinci said he will now be managed by Vybz Kartel former business partner Corey Todd.
"I want the world to know that I am no longer managed by Vybz Kartel and the Portmore Empire." Additionally, he intimated, In all honesty, it was a great learning experience but the BEST decision is for me to move on given the musical direction that the Empire has been moving in for quite some time. I appreciate the support that Vybz Kartel has given me as a mentor but at this stage in my career, I want to move in a different creative direction with my choice in management. I will now be managed by Corey Todd, and my road manager will be Milla 9."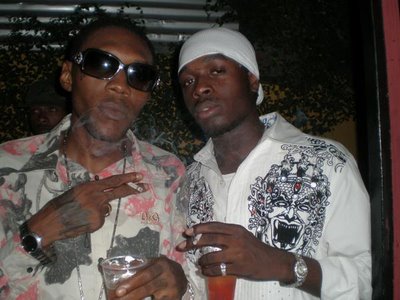 The "Mama Love" singer, who is widely regarded as one of the most talented artist in the Empire, said there were things going on within the group that he never condone.
"There were certain things going on in the Empire that I did not agree or condone but all that is in the past I am excited about the possibilities and I know that this is the start of a great journey in my career. I want to deliver my message of peace and unity to my reggae fans. I have to keep moving forward no matter the obstacles that stand in front of me."
Early last year other members of the Portmore Empire exited the group, most notably Black Ryno. Its been widely rumored that artists within the group were subjected to physical abuse and threats.
Last week we saw a very public split between Vybz Kartel and former business partner Corey Todd, who said his life is threatened by the self proclaimed dancehall hero.
This calls into question the leadership of the Portmore Empire.
Do you think the Portmore Empire is falling?