Dancehall Hero Vybz Kartel, who yesterday rushed to his defence in an audio release on Youtube, release a statement on Facebook today claiming that other dancehall stars such as T.O.K and I-Octane also rock braided hairstyles.
Vybz Kartel, who now sport a long twisted hairstyle, said he has in the past braided and perm his hair without controversy.
"All the fuss abt my hair is nothing but badmind. When I had that incident w/Ninjaman in 03 I had in hair extensions – y didn't the hullabaloo commence then? When I did "Never Love Another Girl' video in '05, I had a perm – y didn't the inquisition commence then? Because I wasn't on top then. When u r on top, ppl find all kinds of faults & flaws to tear u down. I could care less what ppl think or say abt Me."
"P.S. Mavado, Elephant Man, Machel Montano -whose hair was done by the same girl who did mine – TOK, etc…have all had hair extensions. Talk Bout Dat" (Vybz Kartel Facebook)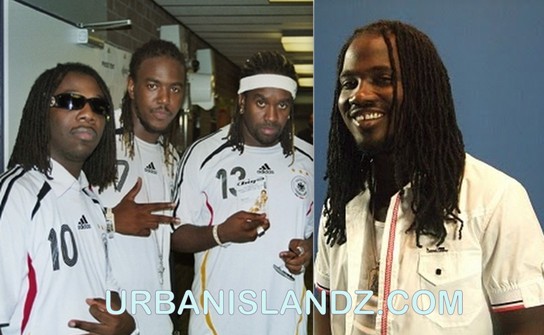 Vybz Kartel debuts his new hairstyle to much bashing from dancehall fans earlier this week. Despite the bashing from the majority, hardcore Gaza fans stands firm behind their deejay.
Your comments below.