When Rihanna return from touring the world and glamourous parties this is where she rest. A reported US$11 million pad overlooking Los Angeles.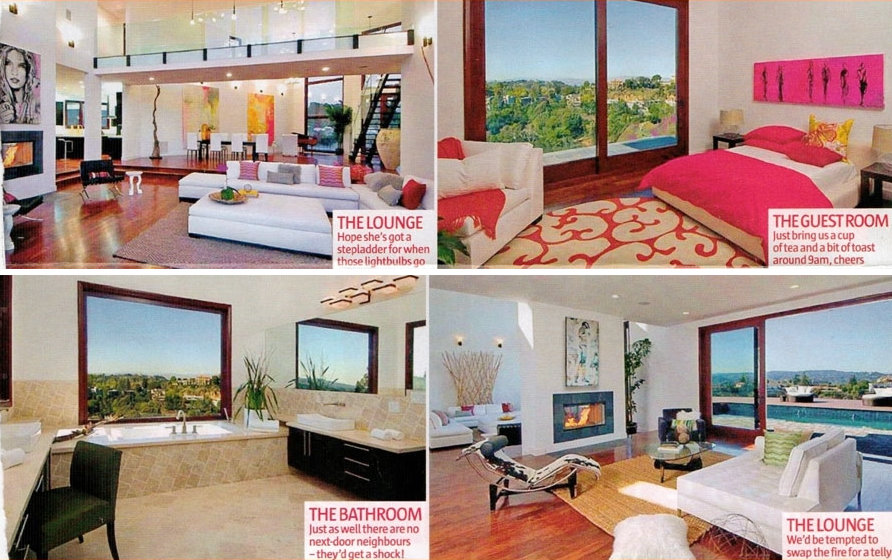 Inside, there are eight bedrooms, twelve bathrooms, a sauna, steam room, library, private movie theater and gorgeous pool with an equally gorgeous view!

The life of the rich and famous.