. width: 200 height: 304″>.
Dancehall deejay Leftside is getting ready to introduce a new genre to the Jamaican music industry and to the world.
According to reports by The Star, Leftside, whose real name is Craig Parks, will introduce his own genre "teggae reggae" which can be heard in his collaboration with 'Jump Up Around' featuring dancehall great Shaggy.
"It was originally a track I did myself and I made him (Shaggy) listen to it to get some feedback. Him listen to it and love it until him all ask weh my verse deh," said Leftside.
"A just crazy music rite now, innuh, this is the year of movement and teggae reggae is going to be one of those movers this year. There's going to be a lot of buzz surrounding it," he added.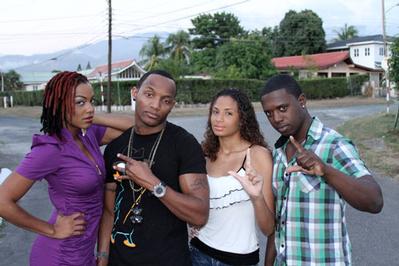 Leftside is doing it all from his increasingly popular label Keep Left Records. The deejay said he plans to work closely with other top dancehall artists like Sean Paul and T.O.K, as well as, artists from his label Pretti Looks, Gina Savage and Syon.
An upbeat Leftside said "the end result will definitely be that there will be an increased demand for Jamaican music."
Peep Leftside track 'Jump Up Around' featuring Shaggy below.
Your thoughts below