. width: 250 height: 271″>.
Funny man Steve Harvey Responds to Ex-Wife's, Mary harvey, Claims of him being a manipulating cheating husband.
The King of comedy recently came under heavy attacked from his ex-wife who release a series of videos on Youtube dishing dirt about their failed marriage.
Harvey went on his radio show to express his feelings about the issue.
"I know the truth," said Harvey. "My son is coming into the room crying. And that's what hurts me, why you would do this? And I don't even understand the purpose. I mean, I got you're mad, but she's talking about 12 years ago. That's what we're doin' now?"
Despite coming under scrutiny in the gossip media, Harvey said he will not engage in any verbal war with his ex-wife because she is still the mother of his child.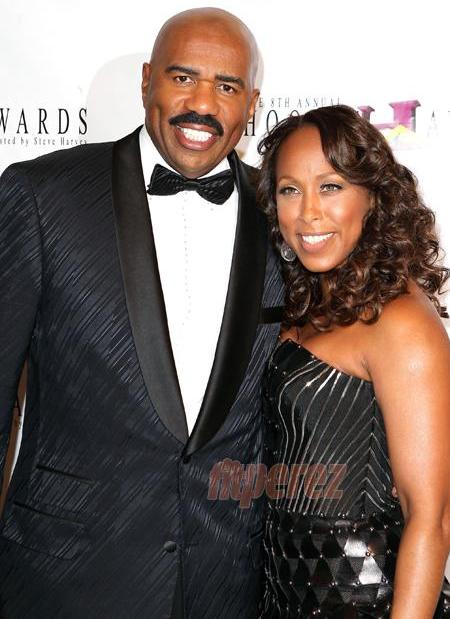 "The truth's gonna come out. Because once you go public, you allow people to start asking questions… I'm just more concerned about my son, who I have total custody of. He doesn't deserve the questions."
Mary Harvey says she's speaking out now after so long because her ex-husband is suing her.
"In Steve's opinion, I was responsible when Oprah did not give him a TV show. That is why I'm saying what I have to say," said Mary.
The couple got married in 1996, divorced in 2005 and Steve remarried two years later.