Dancehall deejay Chozenn is off to a good start this year, as he recently shot the video for his single "Gimmi Back Me Hand."
The video was shot at Heather's Garden Restaurant on Haining Road in Kingston.
'Gimmi Back Me Hand (Slacking),' was produced by Supa Hype on the fresh 'Supa Swag' riddim.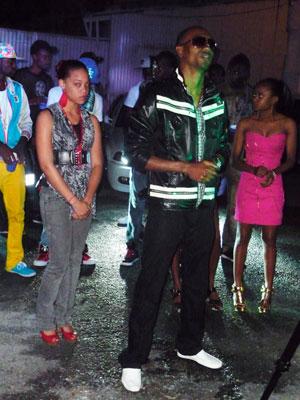 The video was directed by Steven Bernard. Here is a sneak peek at some of the scenes from the video shoot. Look out for the video on local television stations.