. ..
The reigning queen of dancehall take fans one step closer to her world with the official release of the Lady Saw app.
The application is available for free download and supported by the iPhone, iPod Touch and iPad. The new app is one way to get the latest Lady Saw music, videos, pictures, show info and much more.
Saw also has several new ringtone's available including, He's At My House featuring Eve, her newest single off of her My Way album.
Weighing in on the launch of the app Saw said she is up there with the latest in tech.
"The app is very cool and takes Lady Saw right up there with cutting edge technology."
You can download the app here.
See images of the app below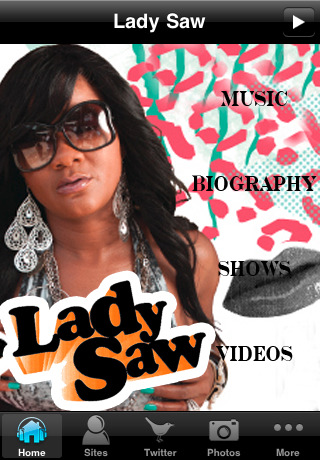 See more pictures on page 2,3,4