Don't know why it taken Rihanna so long to launch her own fragrance, but nevertheless it will be a hit on store shelves.
A large majority of A List celebrities have launched their very own fragrances, so it's about high time Rihanna made that move.
The first set of images from Rihanna Reb'l Fleur fragrance was revealed yesterday.
The perfume, which is set to debut sometime next year, bears a similar name to her neck tattoo, rebelle fleur, which means rebel flower in French.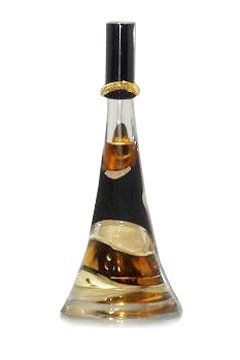 The scent is captured in a glossy high-heel shaped bottle and includes notes of tuberose, violet, hibiscus, and coconut water. The name, Reb'l Fleur, was tapped from the fashionista's neck tattoo which reads, "rebelle fleur," and, as our friends at PopEater pointed out several months ago, isn't "linguistically accurate" in French. Nonetheless, we have high hopes for our little rebel flower's first foray into the world of perfume.
Reb'l Fleur will come to us via Parlux, the same company that offers up a host of fragrances released by famous faces such as Jessica Simpson, Paris Hilton and Queen Latifah.