. width: 300 height: 316″>.
Dancehall King Beenie Man and Barbadian popstar Rihanna has made his way onto the Xbox Kinect popular game Dance Central.
Beenie's 2004 chart topping hit King of The Dancehall, as well as, Rihanna debut hit single Pon De Replay has been featured on the popular Xbox motion sensor game.
The new Dance Central for Kinect was released last month, and has been listed as the best selling Xbox game for the fall.
If you've been playing games for some time you'll know that dancing games aren't new, chances are you've been caught prancing around your living room before, most likely on a plastic mat making sure you step on the right button at the right time.
Flash forward to the year 2010 and with the wonders of Kinect you can now ditch the dance mat, and get down "pon bed pon floor… against wall" with the Kinect tracking your every move top to bottom.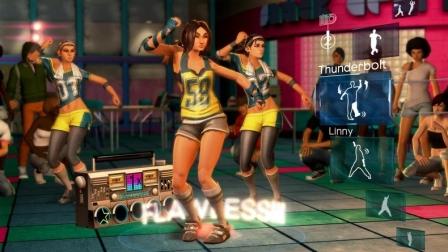 Boot up the game, choose your track and get dancing. It really is that simple with the game giving you a variety of songs from Beenie Man to No Doubt to M.I.A. to Bell Biv Devo, and a variety of difficult modes that determine whether or not your can get away with "dad dancing" or whether you've really got to bust a groove.
The game was developed by Harmonix and published by MTV Games, and has total of 32 songs on its track listing.
Beenie Man is the only dancehall artiste to be featured on the game which has tracks from a mix of pop, hip hop and R&B artistes including Fanny Pack's Hey Mami, Nelly Furtado's Maneater, Beastie Boys' Body Movin (Fatboy Slim Remix), among others.
A video tutorial of the game shows a professional dancer dancing to variations of Jamaican dance moves such as the Log On, Wacky Dip, Gully Creepa, Willy Bounce and Move Them Up.
Peep a user demo of Dance Central playing Beenie Man "King of the Dancehall" below.
Your thoughts below