..
American R&B crooner and Jamaican native veteran singer Diana King gave the Jamaican crowd something to yearn for last weekend.
The event dubbed the United Way Benefit concert saw Jamaican fans flock the National Indoor Sports centre to get a glimpse of Kenny "Babyface" Edmund and home girl Diana King.
It was Jamaica's own Diana King who took the stage first, where she took the time to remind her home crowd what she's made of. She delivered a class act with songs such as Treat her like a lady, Shy Guy and made her exit with her version of Say A little Prayer. Weighing in on her performance the "Shy Guy" singer said she is delight to be back to perform for her home fans.
"How it sweet to be standing here. It's been so long till mi actually 40!"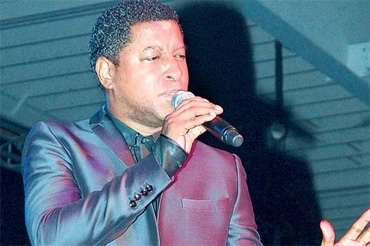 Later on in the night it was the R&B legend himself Babyface who took the stage to screaming females echoing throughout the arena.
Babyface could do no wrong for his adoring female fans as their voices echoed in the indoor facility belting out the words of whatever song he drew for.
"The moment I was born, I was born in love," related Babyface to the amusement of his fans," it was even more laughter as he related to them that he still remembers the names of all the girls he ever fell in love with, even his fifth grade teacher whom he had a crush on. He jokingly said at the time he wished he could borrow R Kelly's Bump and Grind to sing to her — this had engulfed in laughter.
Babyface sings classics such as Two Occasions, Can We Talk, My My My, End of the Road and Whip Appeal.
Other performers at the show were Nomadzz and Abdel Wright, who did their thing, as well as,  the award- winning group Silver Bird Steel Band, who gave a commending performance.
The event was presented by Turnkey Promotions and United Way Jamaica.