Dancehall artiste Laden says his time in prison was a "rough one" as he shares that he tried to stay hopeful and made himself busy as time passed. He also shared his encounter with dancehall legend Vybz Kartel behind bars.
The artiste was sentenced to four (4) years in prison for illegal possession of a firearm and ammunition. However, he spent 2.6 years behind bars as the sentence ran concurrently. While on the Let's Be Honest podcast, the artiste did not shy away when asked about his time behind bars.
He shared how he met up with other prisoners, including Vybz Kartel and Shawn Storm. "I got parole. I was a good-behaving inmate. Wow, it was a rough one, to be honest, but I handled myself pretty well. Came out solid," the artiste said when asked how he felt about being in jail.
He continued, "To be honest, ah di roughest place ah swear, and mi nah advise nobody fi do nothing and end up desso. Just tan weh from trouble make me put it that way. Youths, tan weh from trouble because you [might not] be lucky like me and come out solid and look fresh like me never go deh, ah swear, dem place weh drive you insane…designed fi break you."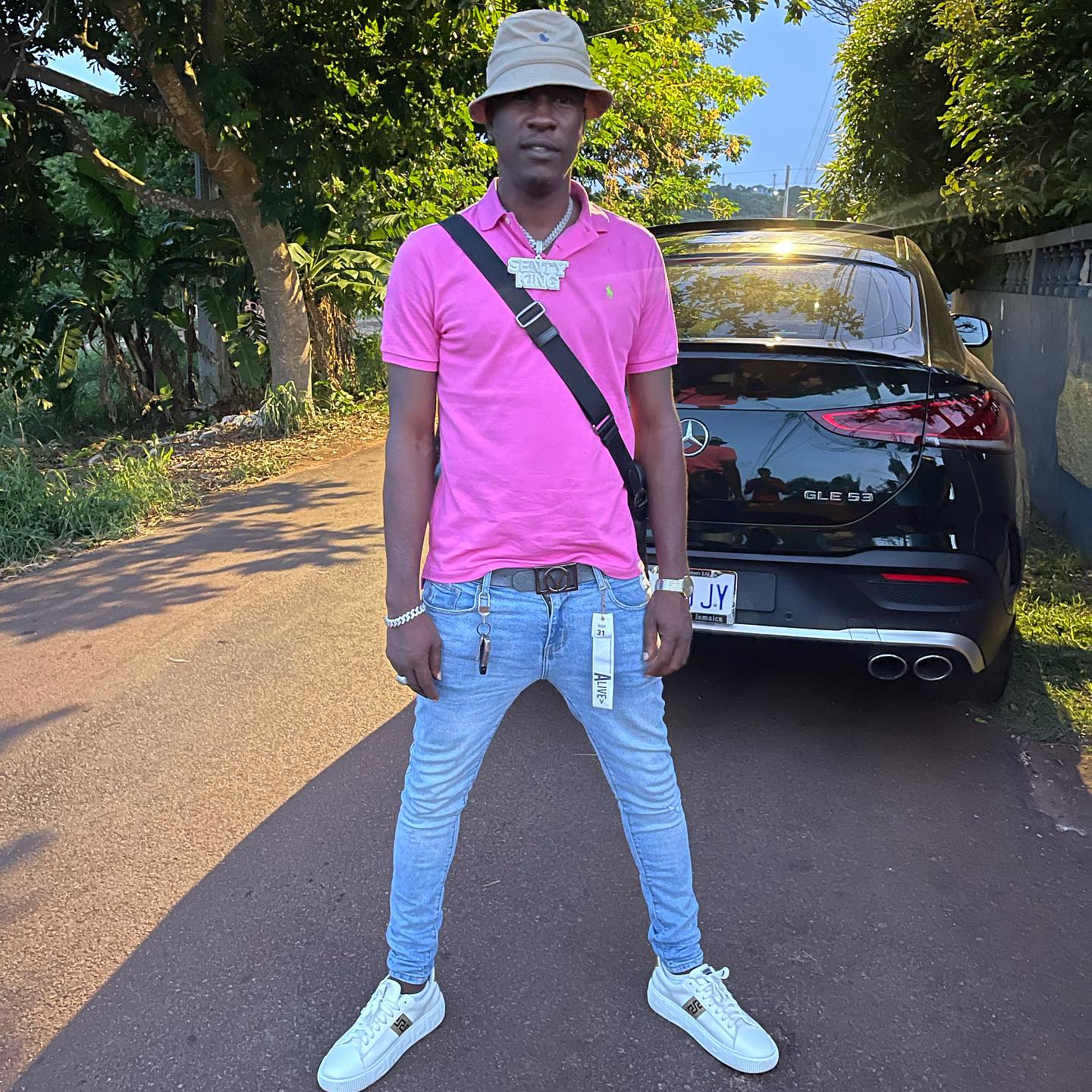 The artiste added that his girlfriend was "solid" while he was away, and he also had good support from his small circle of friends who were checking for him behind bars, including Versi, Bramma, T'Nez, and others who supported him while he was behind bars.
The artiste also spoke about meeting up with other artists like Vybz Kartel, Shawn Storm, and even Tommy Lee.
He also said he and the Worl Boss "link up straight" during football matches and gave insight for the first time on how Vybz Kartel is managing behind bars as he revealed that the "Fever" artiste was the coach for a football team and they would regularly spar.
"We all have a football competition inside the institution and you know Worl'Boss have him team weh him coach and manage and me have my team," Laden said, adding that he would see him often.
While commenting on how much music has evolved from years ago when he debuted as an artiste, the artiste spoke about how many artistes are living in an illusion rather than true success.
The artiste also revealed that while he was behind bars, his family was taken care of as he received royalties because he had structured his music business in his early career, and so his career did not tank.
As for his freedom now, Laden says, "You can never take your life for granted," as he reflects on his mindset now and how much he enjoys his home and his solitude and has given up parties and being out and about the place.
The artiste also takes full accountability for his actions and dispels rumors that he took the rap for someone else.
"I was at a party and was enjoying myself like everybody else who deh at the party. This likkle I don't know what to call him ah exalt himself… me a perform the song, this person comes out from nowhere, every unu go and mash-up party loud pan top of the mic…me leggo the mic and come off cause the party was closing anyways (curfew time) step outside and bwoy I don't know who him a roll with and somebody fire a shot," he said.
The artiste said as he was about to leave, police searched his vehicle, and he admitted, "Yeah a my strap," after the gun was discovered.
"Me just rub the time as a G but it wasn't a case where Laden ah give trouble or back gun pan nobody cause we nuh deh pan dat," he added.