Byron Messia is again tackling the subject of which genre he belongs to amidst his claims to be a rapper.
Over the last year, Byron Messia has experienced a major career boost following the release of his mega-hit single "Talibans," which has already seen a second installment co-starring the African giant Burna Boy. The St. Kitts artist has found himself swept up in controversy multiple times over the original track, thanks in part to his outright denial of it being a dancehall song. Recently, Messia claimed to be a rapper and not a dancehall artist. Meanwhile, he touted "Talibans" as on course to becoming the biggest dancehall song since 2005.
In an interview on Sirius XM with Tuff Beats Takeover, a subsidiary of Bob Marley's Tuff Gong outfit, Byron Messia was quizzed about dubbing himself a rapper. The artist was happy to be given the chance to have that conversation so that he could clear the air. In his explanation, Messia said that for him, the term "rapper" denotes a certain lifestyle – one that he believes he is currently enjoying. "The term 'rapper', how we use the term 'rapper' it's not basically meaning we do rap music. We use the term 'rapper' because of the lifestyle we live," the artist explained.
He continued, "At the end of the day, it's the Reggae charts that are gonna claim my music. When I putting out the music it is going to be considered Reggae or Dancehall. But 'rapper' for me is just a way of life, a way of living. I mean, check out how back then I used to be walking, now I'm hopping in Escalades. I'm hopping on private planes. The money that we seeing today is like rap vibes to me. So that is the reason why we even say yeah, I'm a rapper."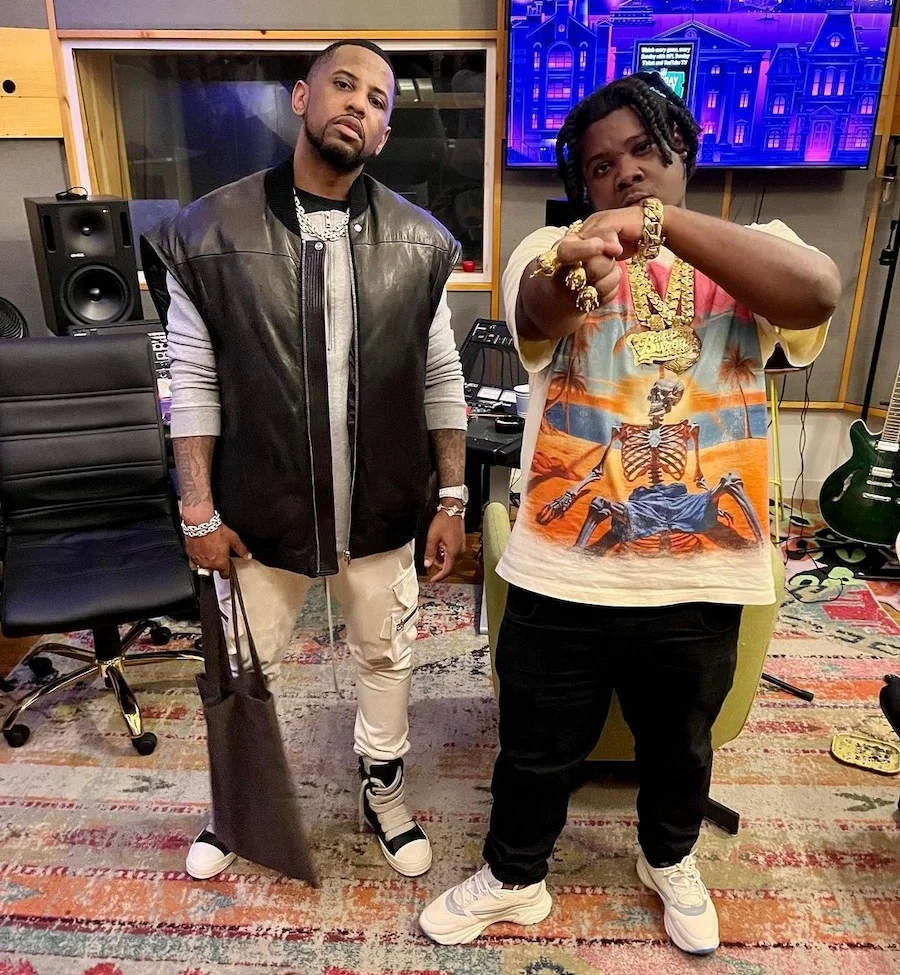 "Plenty of people understood but some people, it's gonna fly over their heads," he added.
Elsewhere in the interview, the Jamaican-born artist explained how his breakout hit came to be. He revealed that after getting the beat off YouTube, he initially wanted to lay a track for the ladies. However, as the instrumental was dubbed a "Burna Boy x Rema type beat," he decided to take inspiration from Afrobeat artists, who he says are always "rebellious and loving" when they sing. Messia says he then decided to switch it up and "go grimey."
After playing around with funny quips like "AK shake like Jada Kyngdom" and adding the taunting intro, which he refers to as a "St. Kitts twang," it all came together. The sequel followed when Burna Boy was in St. Kitts for a show.
As the Grammy Award-winning Nigerian artist has always shown Messia love, it was only natural that he would want to be a part of the second installment of the mega-hit song. Byron explained that while staying in St. Kitts for the festival, which they both performed at, he and Burna Boy's rooms were right next to each other, and it was around 2:00 in the morning when they chopped it up.
As the "Talibans" hitmaker rightfully pointed out, the single has emerged on several charts this year, including Rap, Reggae, and Afrobeats charts. One can imagine how that would make it hard for anyone to pinpoint where it really belongs. However, Messia co-signed an article that posited that the song was potentially the biggest dancehall song since 2005 – a view that the interviewer explained was actually referencing "We Be Burnin" by Sean Paul.
Does this mean that Byron Messia is a rapper who makes dancehall music?