Jeezy released his first statement on his pending divorce from Jeannie Mai weeks after filing court documents.
Urban Islandz reported last month that Jeezy stunned his fans when he abruptly filed for divorce from the talk show hosts without any signs there were cracks in their marriage. The Atlanta rap legend says the decision was not impulsive like some people may have thought and insists that he is closing that chapter of his life with a heavy heart.
"The decision to end this chapter in my life was not made impulsively and comes with a heavy heart. Despite this, my love and respect for Jeannie remains and the time we spent together holds a cherished place in my heart," Jeezy wrote in a statement shared via IG on Thursday (October 19). "Our beautiful daughter is the best gift from our relationship and I am committed to assuring she feels the love and stability she deserves. During this period, I kindly request that you respect our family's privacy as we focus on healing."
Jeezy, whose real name is Jay Jenkins, filed for divorce on September 14, 2023, after being married to Jeannie Mai for two years. The couple shares a 2-year-old baby girl named Monaco Jenkins.
Mai has since broken her silence on their divorce with a short handwritten statement saying, "Sometimes, you need to take a break and disconnect, to heal."
Sources told People that the couple had been separated for a while and that their marriage was "irretrievably broken" with absolutely no room for reconciliation. Neither Jeezy nor Jeannie Mai have shared the reason for their divorce, leaving room for a lot of speculations, including rumors of cheating.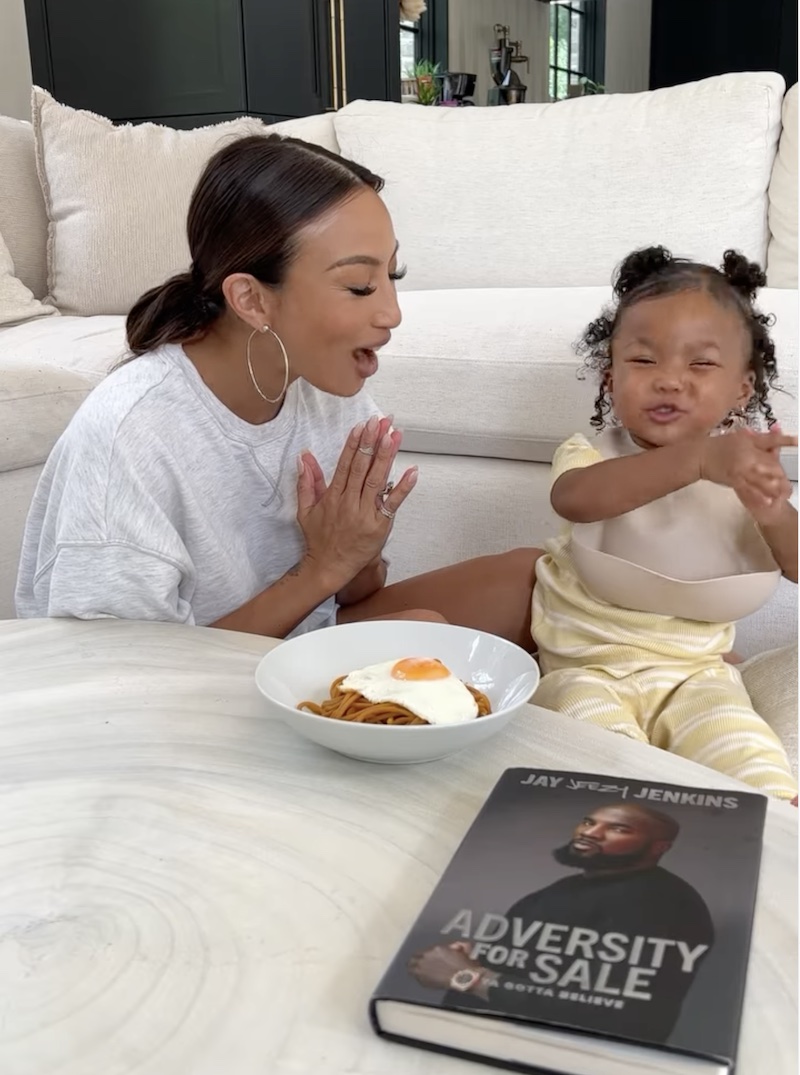 As for Jeezy, he is currently promoting his new book, Adversity For Sale, and Mai previously promoted the memoir on her Instagram while lauding the rapper for his triumphant rise from the street. "Your story has always been an inspiration to me, but seeing it in print has left me even more in awe of your strength and wisdom," she wrote.
Mai spoke out on how she is coping with the divorce during an emotional interview with Sherri Shepherd. She says her daughter Monaco is her North Star during the ordeal.
"I can definitely tell you that I don't know if I would have this without her because today, I am able to look at her and say what would advise you if you were in my shoes and it changes everything. I'm so thankful to be a mom and to have her," she said.