Dancehall artist Vybz Kartel is concerned about the recent incident where police showed up at the home where his children reside and allegedly assaulted his son Likkle Vybz, also known as Adidja Jaheim Palmer, and baby mother, Tanesha 'Shorty' Johnson.
A viral video on Saturday shows Kartel's baby mother, along with his son, grandson, and other relatives, screaming as cops enter their home allegedly to execute a warrant. It's the second time in recent months that cops have been at their homes.
This time, relatives can be heard shouting that the police had no authority to be in the home as the address on the warrant is incorrect. Police officers are seen handcuffing Likkle Vybz while his mother tries to get them to stop.
One officer is seen videoing the incident instead of helping to de-escalate the situation. There are unconfirmed reports that the police were investigating Likkle Vybz for lottery scamming.
Efforts to get a comment from the JCF were unsuccessful.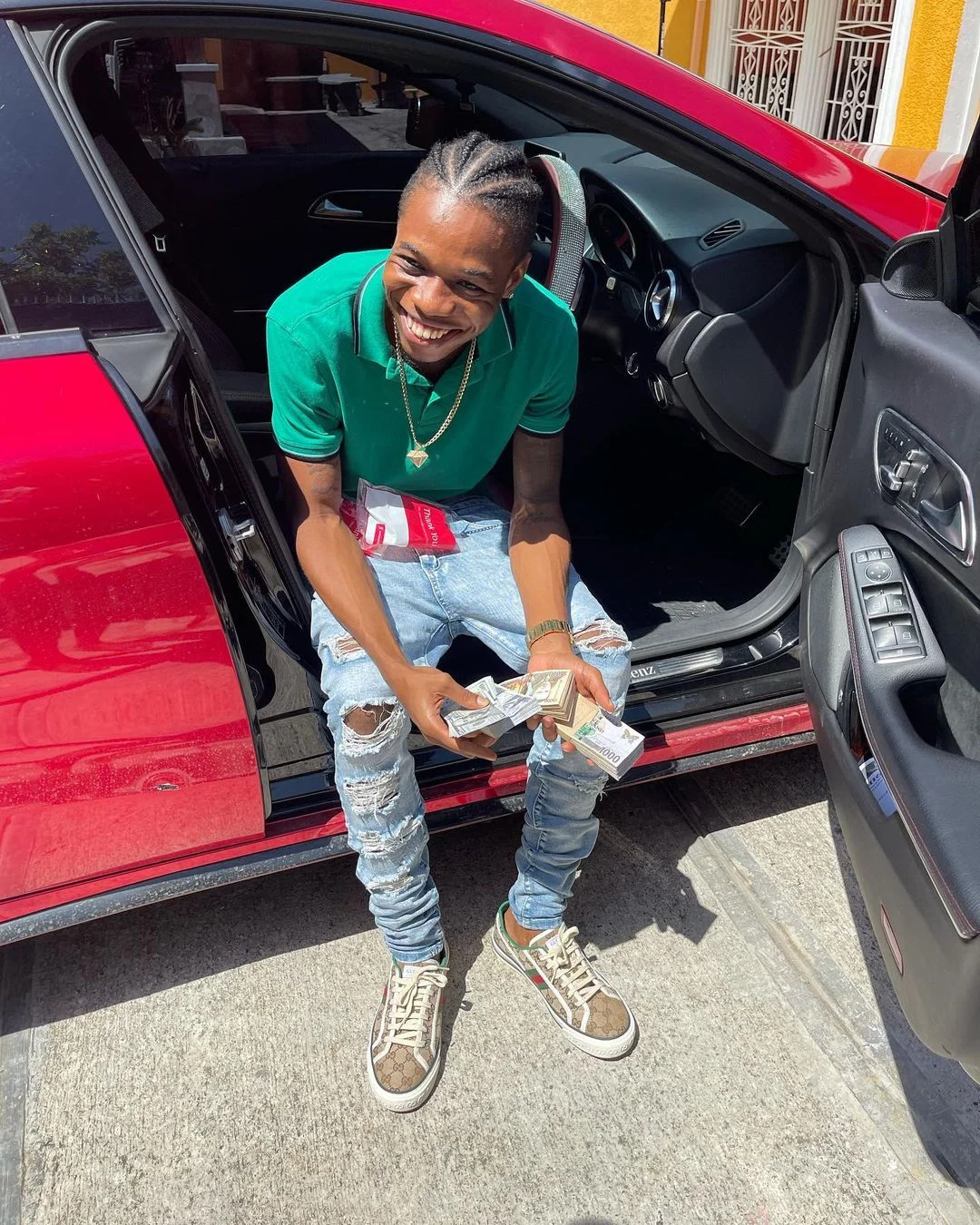 However, Vybz Kartel's lawyer, Isat Buchanan, expressed frustration at the treatment meted out to the family even as Kartel remains incarcerated and unable to defend his family.
"Kartel's most important Appeal is before the Privy Council when he was denied medication by Prison Authorities for 1 full week. [The] son was previously assaulted by the police matter is a civil one as well as being investigated by the authorities. Again an attack on his entire family said to be a mistaken identity of public figures, speaks for itself," the attorney told Urban Islandz.
The attorney says that the news reaching Vybz Kartel is seriously affecting his mental and physical health.
"We will continue to file the lawsuits and access the court. What is sure is that we will not be distracted by these attacks that diminishes the health of a man who is fighting for his life and has to hear through news reports that his family is being physically beaten by the JCF while his grandson [is] in the background crying. We note the silence of civil society and government officials as selective outrage is for one class only," Buchanan added.
Vybz Kartel sons and baby mother had another encounter with Jamaican police at their home. The dancehall artist's attorney speak outhttps://t.co/iVip35VRFx pic.twitter.com/SvDhwXaCz9

— Urban Islandz (@urbanislandz) September 18, 2023
The attorney added that his client, Vybz Kartel, whose real name is Adidja Palmer, "has expressed to his family to be careful of these targeted attack," which occurs as he is fighting the greatest fight of his life and awaiting his Privy Council appeal.
"We can only appeal to the honest members of the JCF to self-check conduct as what is taking place is most unfortunate and a breach of a true family's constitutional rights," he said.
Buchanan continued, "Although rights are seldom respected in Jamaica for persons not recognized as upper class. We nonetheless will access the court with a view to be heard."
Likkle Vybz was recently detained by police in Ocho Rios while driving his Mercedes-Benz. A reason for his detainment was never given.