Chrisean Rock and Blueface continues to trade jabs after welcoming their baby boy. The reality TV star hit the gym to show off her post baby body a day after giving birth in front 300,000 fans on Instagram Live.
Chrisean Rock is calling out rapper Blueface for being bitter at her decision to dump him even as he flaunts his first baby mama as his current choice in romantic partners. On Monday night, Blueface continued to defend his decision not to attend the birth of his son, Chrisean Malone Jr., and even went to lengths to explain why he was choosing to be with Jaidyn Alexis, with whom he has two children.
Blueface posted a series of tweets where he praised Jaidyn for being faithful to him despite him cheating on her many times. According to him, "Blueface is not the prize Jaidyn is the prize." The rapper said that Jaidyn had broken up with him after Chrisean started getting tattoos of his name.
"Jaidyn left me when rock got Johnathans pussy tatted that's the only reason for all of this…I was being a narcissistic thinking a female that left me must be dumb but I was the dumb one fr cuz instead of chasing after her I took someone else in thinking she could fill them shoes," he wrote on Twitter.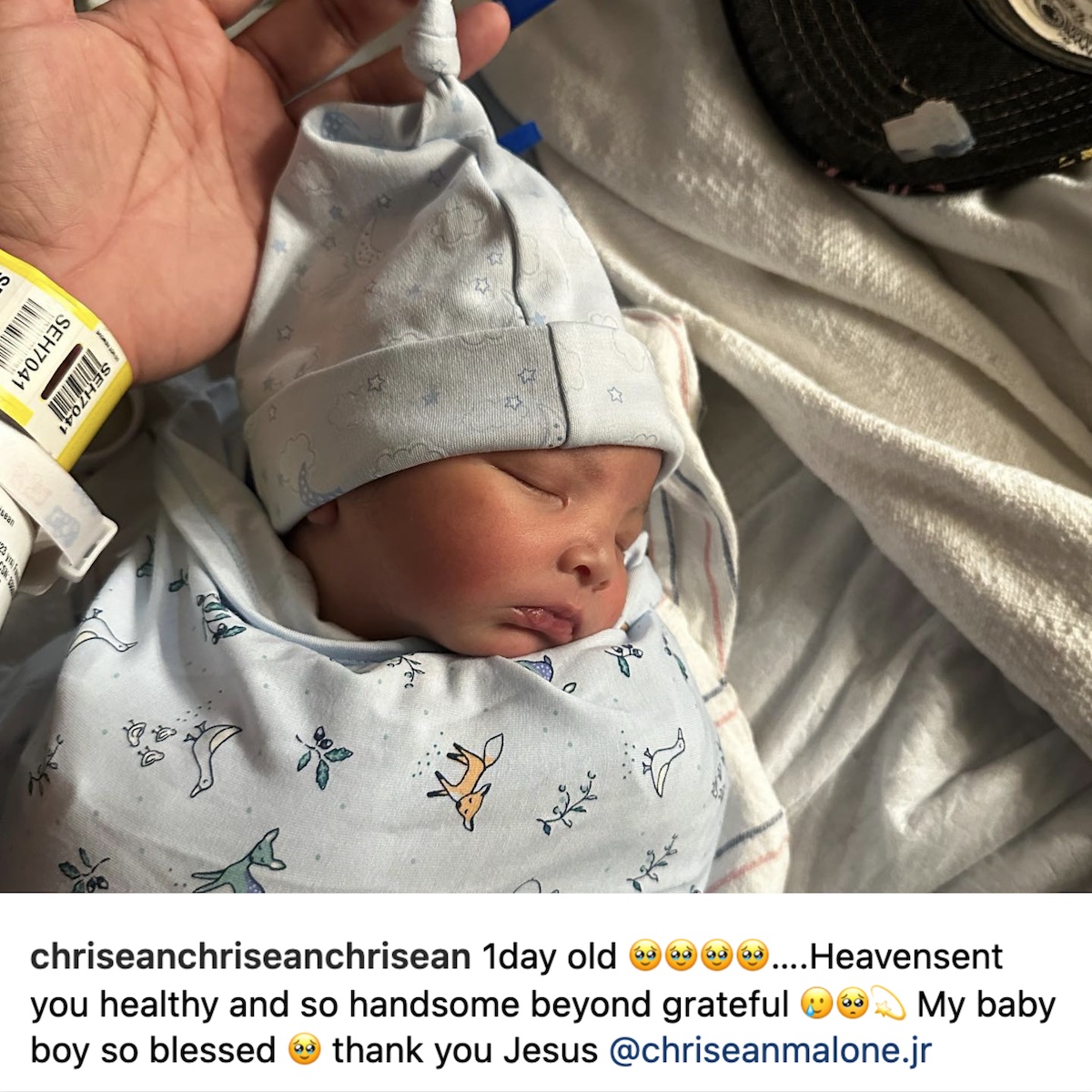 Blueface also explained that he was sticking to his first baby mother because he was the only man she's ever experienced.
"You can find plenty niggas with money that's gone cheat on you but in 2023 you can't find no female that's only been with one man her whole life," one tweet said.
Another read, "I'll crash out for Jaidyn cuz I know she not gone be looking for the next best cock if I had to do time…she gone answer that jail call an do exactly what I tell her too on sY that's the typa sh*t I gotta plan for at the end of the day check my rap sheet."
Jaidyn also chimed in a reason for Blueface sticking around- "My pussy wetter n I know u like dat," she wrote, which Blueface retweeted and added, "I ain't even gone cap Jaidyn p***y wetter I ain't never stopped f***ing her [since] my sophomore year in high school.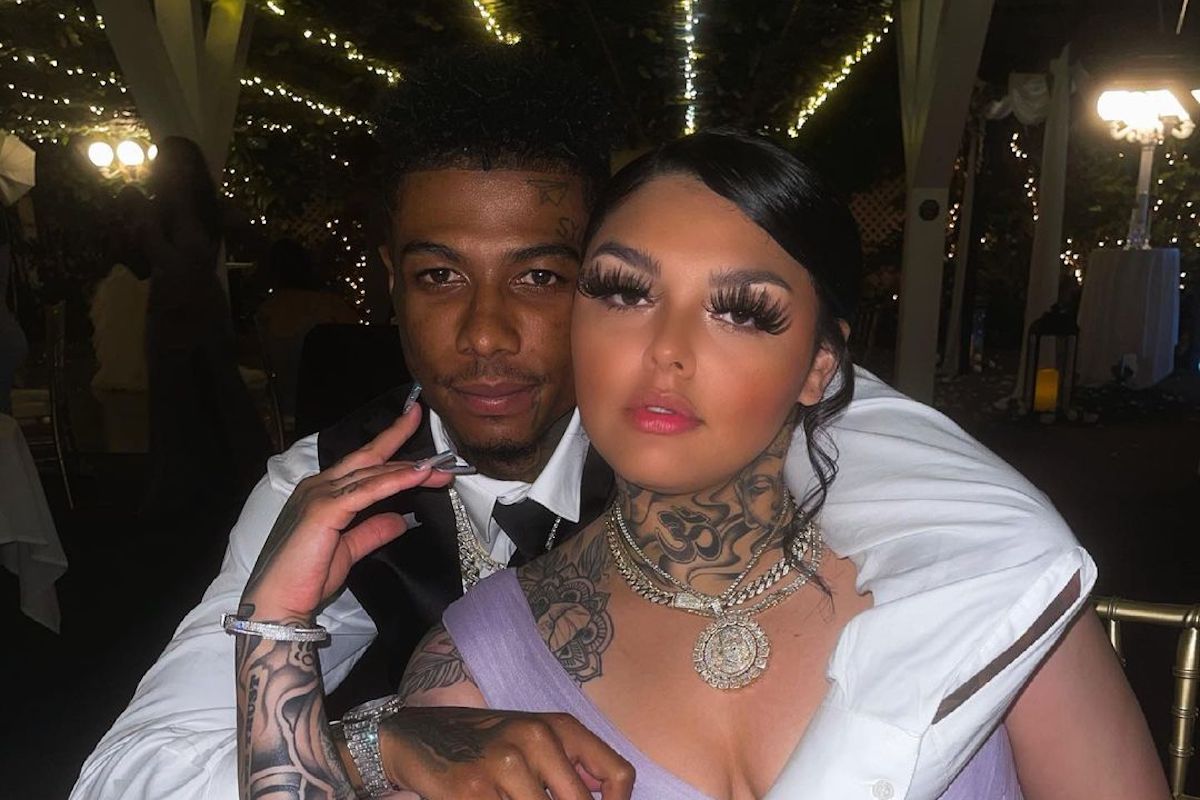 In another tweet, he added that he was trying to "make it right" since he and Rock have a baby. Chrisean Rock also responded to Blueface and called him out for using their situation to get attention for an upcoming song. Rock said Blueface needed to grow up and be there for his kid.
"Stop the bitter sh*t we kno you dropping another song soon I get it … let me heal fr stop trynna make something about another woman knowing u will Leave her anyday for me. Yo son will be waiting for his Dadddy to grow tf up… sh*t hurting you but u can be a man about sh*t," she wrote on Twitter.
According to Rock, she broke up with Blueface and did not take anything with her because she did not want him to claim credit for her success.
"Johnathan let's go head up I don't care what u got going on the beef is between you and I you include the other shit for promotional reasons I left with nothing on purpose so u won't even be able to say it had something to do with MY MONEY. just go heal n love yo family properly," she said.
The drama between Blueface and Rock has been heavy despite her presently recovering from childbirth on Sunday. Both have been on social media talking about the state of their relationship. From all indications, they have broken up after Rock called it quits months ago. However, it seems that she is not over the rapper and is still hoping for him to be with her and their son.
"Time will heal everything but this is my last tweet /post /comment mentioning you ever again. You have my number the social media stuff is getting ridiculous. Just heal n let the blessings just invade everything n everyone. Me and chriseanjr will always love you unconditionally," the tweet read.
Meanwhile, Blueface also popped up with a video where he claimed that he was "manipulated" by Chrisean.
"The pregnancy is what really made me realize because I have two kids, I've been into labor rooms, when someone is in labour, it's out of the blue. No female is planning to go into labour. Chrisean planned her labour. She didn't coincidentally go to Baltimore, her water broke and she just went somewhere to have the baby," he said.
He added that Chrisean planned to have the baby and to go live for "attention."
"Chrisean flew to Baltimore with a hospital that she already knew she could film, she flew there medically induced, she let us know before the baby was ciming that it was coming, four weeks before the due date- if your due date is September 23, why did you let us know a week before September?" he said.
The ramblings don't seem to have a point, but Blueface does think he has a point to make as he claims that Rock plans everything she does, which includes popping up online for sympathy where she cries to fans. "I'm disappointed in myself," he says.
Chrisean Rock hit the gym and show off her post baby body a day after giving birth. Says she's also hitting the studiohttps://t.co/opY9fTa6Ot pic.twitter.com/8iFzUNN0yS

— Urban Islandz (@urbanislandz) September 6, 2023
In the meantime, Chrisean Rock hit the gym and show off her post baby body with her abs out a little over a day after giving birth.