Popcaan has been the subject of discussion among some folks with knowledge of the criminal underworld in Jamaica over an alleged hit being placed on the dancehall artist.
Urban Islandz reported in 2021 that allegations surfaced online, claiming that Vybz Kartel ordered a hit on his former protege. The allegation first surfaced during the infamous Klansman Gang trial, where a witness in the case alleges that the incarcerated dancehall legend had strong ties to the gang and ordered three hits, including one on a famous dancehall artist.
YouTuber Sir P later alleges that the dancehall artist that the hit was placed on is Popcaan, whom he stated Kartel wanted dead for unknown reasons. Vybz Kartel and Popcaan both reacted to the allegations, seemingly denying it ever happened.
"I wanna kill someone, but sh*t…. roadblock.!! Mi nah badda," Kartel wrote while tagging Popcaan in the Instagram Story post. Poppy also sent out a tweet stating, "unu stop tag man wid unu bagga f***ry!!! 1 bag a yappin."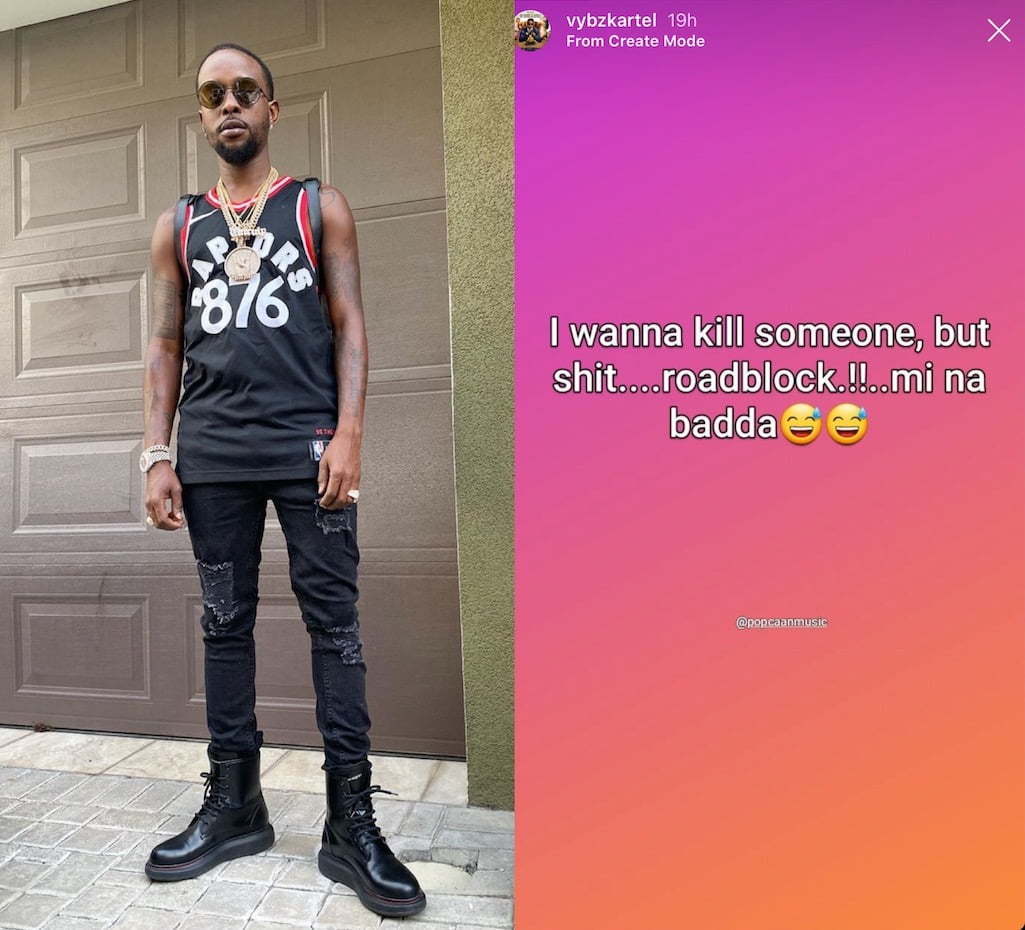 Yesterday (August 29, Sir P shared a video on his YouTube channel alleging that there was a second hit attempt on Popcaan in Portmore. Sir P shared a voice note allegedly from said Klansman Gang trial witness detailing the second hit attempt and how Popcaan ended up not being killed on the day in question.
"The second attempt at Popcaan was that them a seh him boss (Kartel) mek a call seh him hear seh Popcaan send one T-60 go a Dela," the man in the voice note said. "The same T-60 you hear Crooks dem a talk bout a Popcaan dem seh buy da T-60 ge Bobo Sparks, so Kartel seh him get a link from Dela seh Popcaan carry in waa T-60 over deh so Blackman fi get rid of him."
"I don't think Popcaan come pon de bridge, Popcaan must eh go Portmore way da night deh a that save Popcaan that night deh," the voice note said.
The witness alleges that the plot was to take out Popcaan and his entourage, who were traveling on motorcycles and ATVs. He said that either by luck or by someone tipping him off, the Unruly Gang took a different route to their destination and thus avoided what could've been a bad situation.
"So any time Popcaan reach pon the bridge the man dem a just wet up everybody weh deh there wid him, him and everybody dem a kill off when him touch the bridge," the man added in the voice note.
Popcaan has not reacted to this latest allegation of a second attempt at his life, but Sir P stated that the deejay privately is aware of what had unfolded but is not speaking out publicly about it. The YouTuber, who continues to remain anonymous, also shared screenshots of two alleged posts Popcaan made on Instagram some time ago.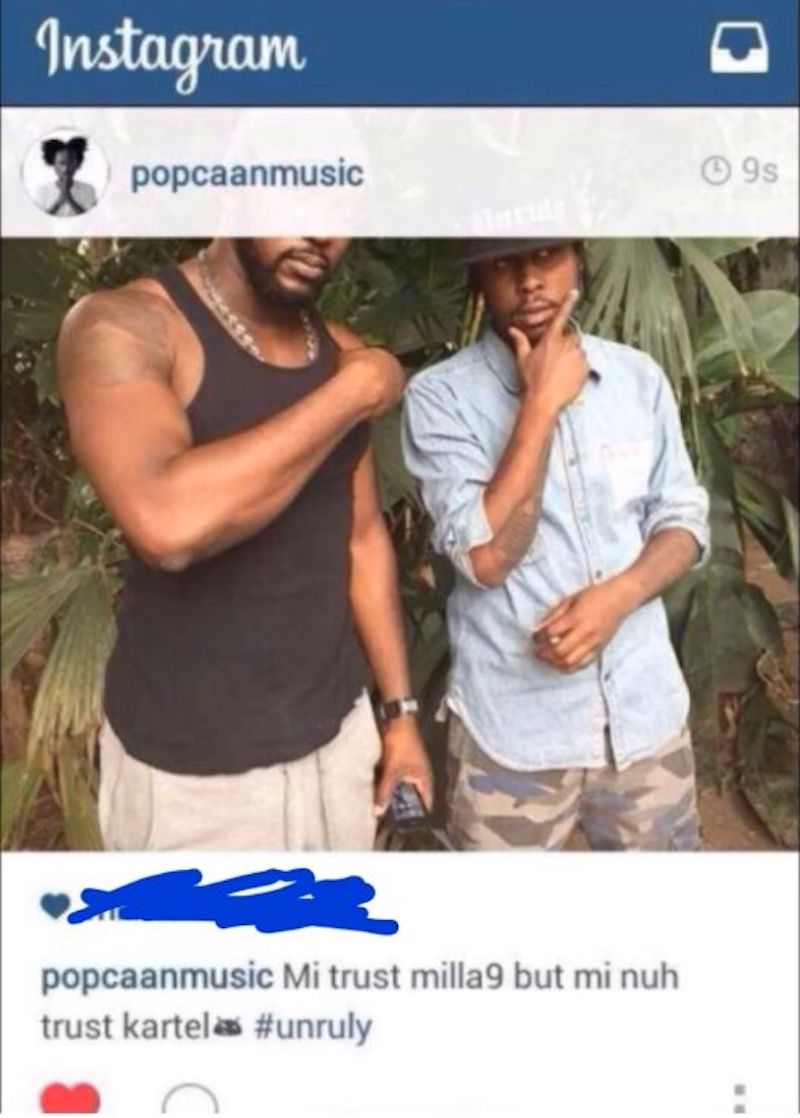 "Mi trust Milla9 but mi nuh trust Kartel #unruly," the deejay captioned a post of himself and Milla9.