Actor Lil Meech and Summer Walker are shading each other as they move on from their relationship, which ended abruptly this week.
The BMF star, whose real name is Demetrius Flenory Jr., was caught cheating with an unknown woman in Houston earlier this week, sparking a breakup with the R&B singer. Just a day before, she hinted at the breakup on her Instagram Story, where she said she couldn't deal with the cheating or be like Lil Baby and his baby's mother, Jayda Cheaves, who is known for sticking around with the rapper despite his history of cheating on her.
Summer Walker appeared to be coping with the breakup as she was spotted with her friends, Sexy Redd, Suki and Santana, and others during a fun night. The R&B singer got turnt' as she danced on a stage after a Saucy Santana performance on Friday night. However, it seems that Lil Meech was also at the same event.
The actor was seen standing straight and looking away while Walker twerked in the background on the stage. Things got more awkward as Meech shared a message between him and his father, Demetrius Flenory Sr., also known as Big Meech.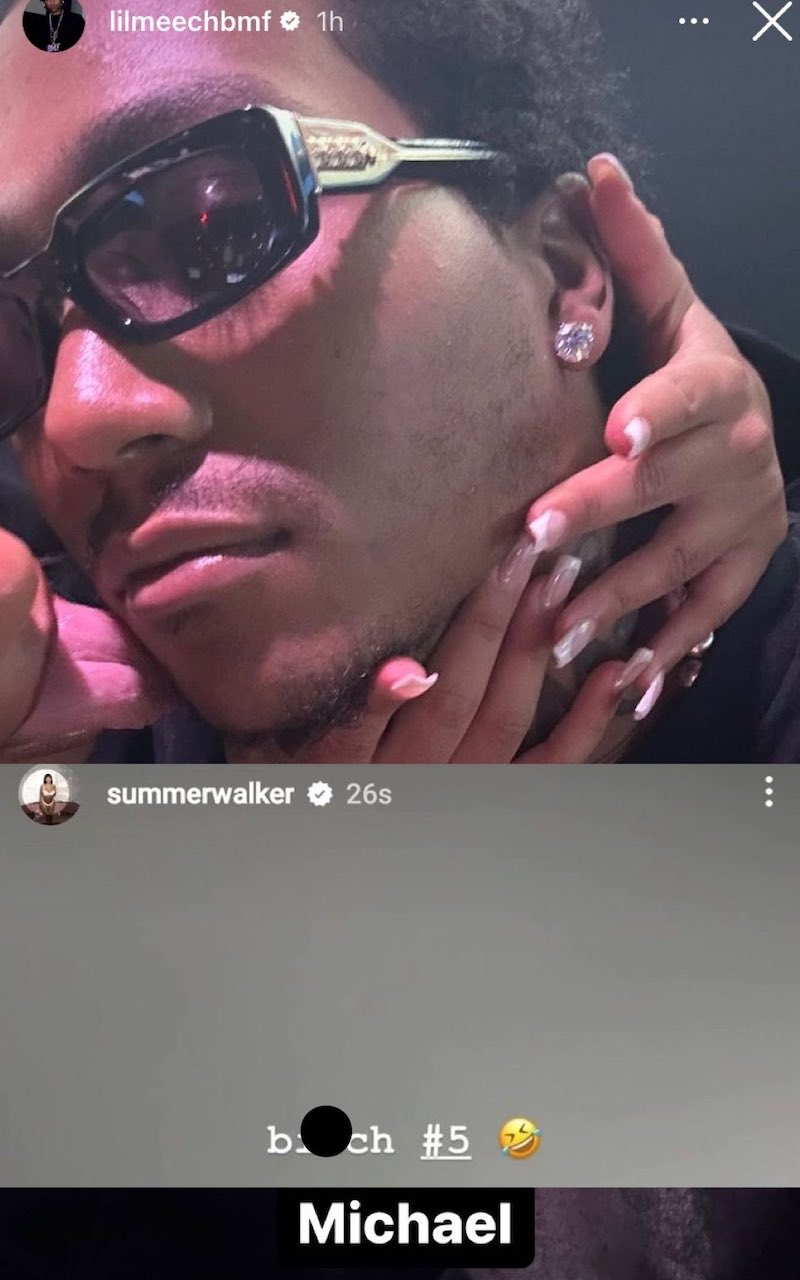 Meech posted a screenshot of the message from his father where he wrote, "Dad just thinking about u."
"Life is good I can't complain….but I can't enjoy it until the man who made all of this possible is with me," he captioned the screenshot.
Walker appeared to mock Meech as she posted a Sponge Bob meme of a scroll mocking him, saying that he missed his father.
"I just miss my dad," one message read. In another, she said, "I just miss my granny."
Walker also wrote a caption for the meme, "Go to see the lady & heal that childhood trauma."
Lil Meech also seemed to respond to Walker's mocking posts with a photo that's sure to hurt her feelings. On his Instagram story, he posted a woman grabbing him by the neck and using her tongue to lick his face.