Lil Meech has stepped forward to address a viral clip of him entering a woman's apartment but remains tight-lipped on his breakup with Summer Walker.
It's only a day since the R&B singer announced her breakup from the BMF actor after only dating for weeks. Demetrius' Lil Meech' Flenory Jr. has been dealing with cheating allegations through their short-lived relationship, ultimately leading Summer Walker to pull the plug on their romance. On Tuesday (August 1, 2023), a video started making the rounds on social media, which was captured by a Ring doorbell camera.
The clip shows Lil Meech walking behind a woman entering an apartment. There are reports the alleged hookup went down in Houston, but the actor didn't address that part and instead said in a clip posted on his Instagram Story that he was helping his cousin bring groceries into her home.
"Damn I can't help my cousin bring the bags in the house, went to the grocery store," Meech said.
The clip is believed to be at the center of his breakup with Summer Walker. The video also shows Meech leaving the apartment approximately 17 minutes after entering. In a new message shared on her Instagram Story, Walker shed some more light on the situation with her now ex-boyfriend, saying he pursued her for two years and even introduced her to his family.
"It's just crazy how a ni**a will really try to pursue the f*** out of you for 2 years, make you meet they whole family, wanna be around you and your kids all day, and pay bills just to embarrass you to the world lmao," Walker wrote. "I don't understand men but ima give it to God."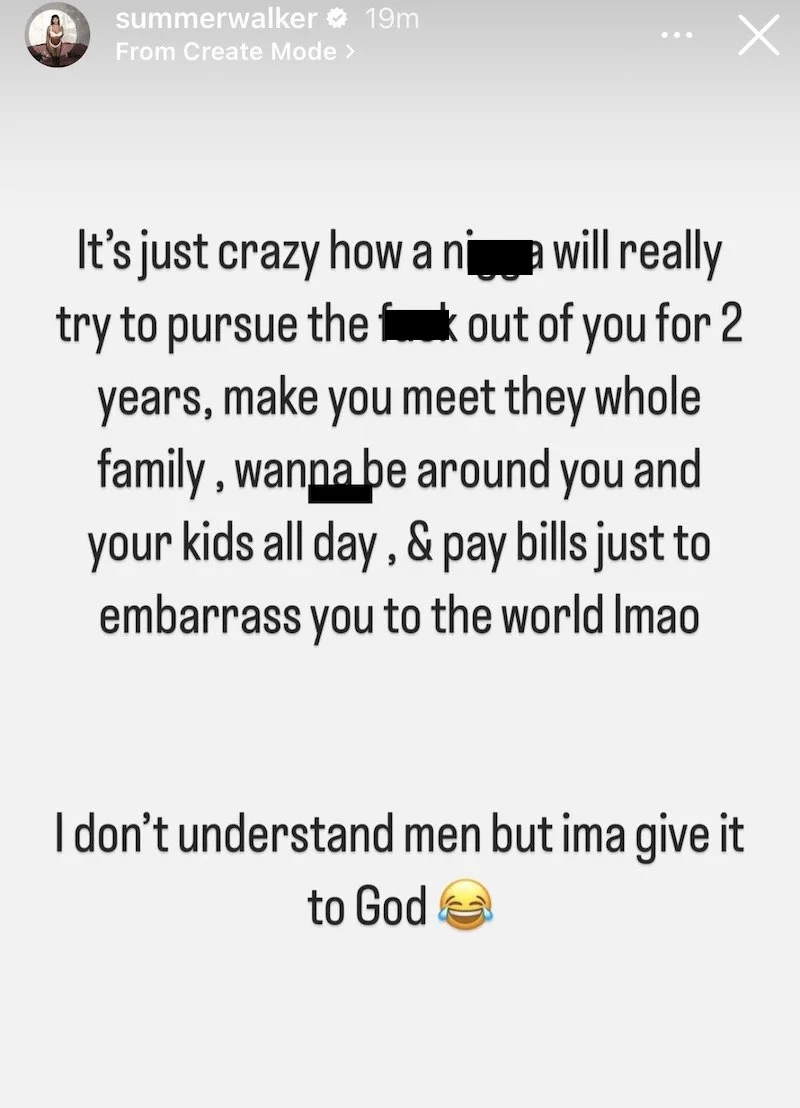 Summer Walker also shared a clip from her interview with Yung Miami on Caresha Please, where she seemingly spoke about infidelity in her relationship.
Lil Meech quickly clear up this viral video of him entering a female's apartmenthttps://t.co/KijYy1yxJb pic.twitter.com/Yac3dlPCf5

— Urban Islandz (@urbanislandz) August 1, 2023