Shenseea thrilled fans at her return to Dream Weekend 2023, her first performance at the festival since 2019.
The artist performed hits like "Good Comfort" and other hits with her fans at the festival, which returned for the first time since the Covid-19 pandemic that saw it being canceled in 2020 and 2021. During her performance, Shenseea spoke about Dream Weekend being special to her.
"This is a big Campari moment, it's special to me," she told fans. "Six years ago mi deh at dah same party yah a do bottle service. All White [party] Yeah, walk up and down and try to get as much tips as I could to feed miself and son and now mi deh yah and me get booked to perform. If that a nuh progress, mi nuh know what is."
The artist said she "worked hard day and night" to be where she is so no man can say she begged him – "a nuh my style dat."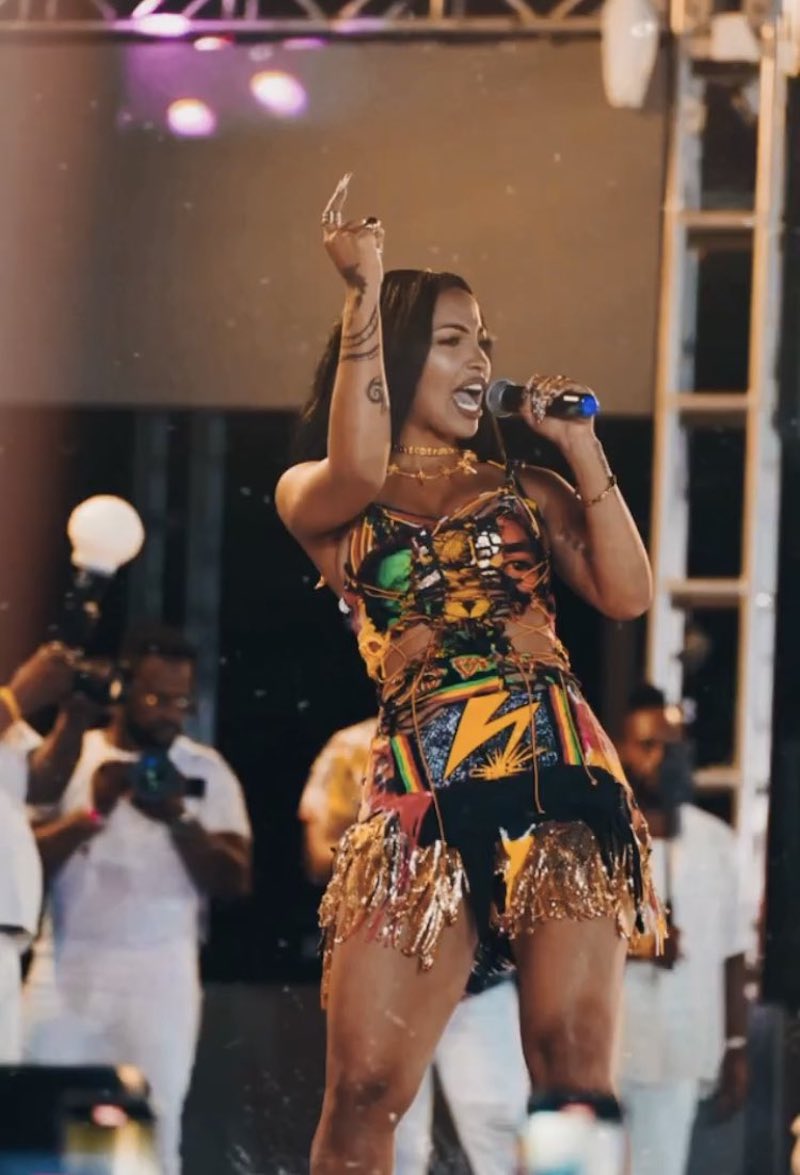 Shenseea performed several hits from her vast catalog, including fan favorites "Side Chick," "Foreplay," and others.
In a post via her IG on Sunday, the Jamaican songstress shared why the performance was emotional for her.
"This was so emotional for me because I remember when I was a bottle girl serving the patrons at this specific event busting my ass to get as much tips as I could to feed myself and my kid," she wrote. "God has really brought me a long way and I'm so grateful for the support from my team and shenyengz. My journey has been a long one and I have much further to go. From a bottle girl to getting booked to perform! @dreamwknd … Follow your dreams, no matter what!"
Meanwhile, one of the promoters for Dream Weekend, Scott Dunn, said the festival has started with great support from patrons.
"Dream Wknd 2023 is going spectacularly! It's one of our best years ever. Dreamers have come from all over the globe and are having the time of their lives!" Dunn said.
Dream Weekend is one of the biggest events on Jamaica's tourism calendar and contributes to millions of foreign exchange earnings for the country. In addition, it also allows for the community of Negril to make money from the visitor influx as small vendors and businesses make money from food, souvenirs, and other offerings while hotels and attractions benefit from occupancy during the summer period.
Dancehall legend Wayne Wonder and young star Skeng also thrilled fans with a sizzling performances.