Hip Hop manager Wack 100 says he was the one who made the move to get Kodak Black to link up with his artist Tekashi 6ix9ine for his latest song, "Shaka Laka."
The song has been making waves as 6ix9ine seeks to make a comeback in the hip-hop space after being ex-communicated following the 2019 plea deal that left hip-hop fans calling him a "snitch." The collaboration with Kodak Black came as a surprise, and even worse, the original verse, which didn't make it into the song, calls 6ix9ine a "rat" and claims that he paid Kodak $1 million to be on the song.
Wack 100, who is a member of 6ix9ine's management team, has been helping him to relaunch his career, and according to him, the Brooklyn rapper has been trying to find a rapper willing to collaborate, which he promised he would make materialize.
"I get to Florida, I tell Kodak 'I am here' so he says 'nah uh I'm finna take a nap', that means five-six hours for Kodak," Wack 100 says as he gives insight about the lengths he went to get Kodak on the song.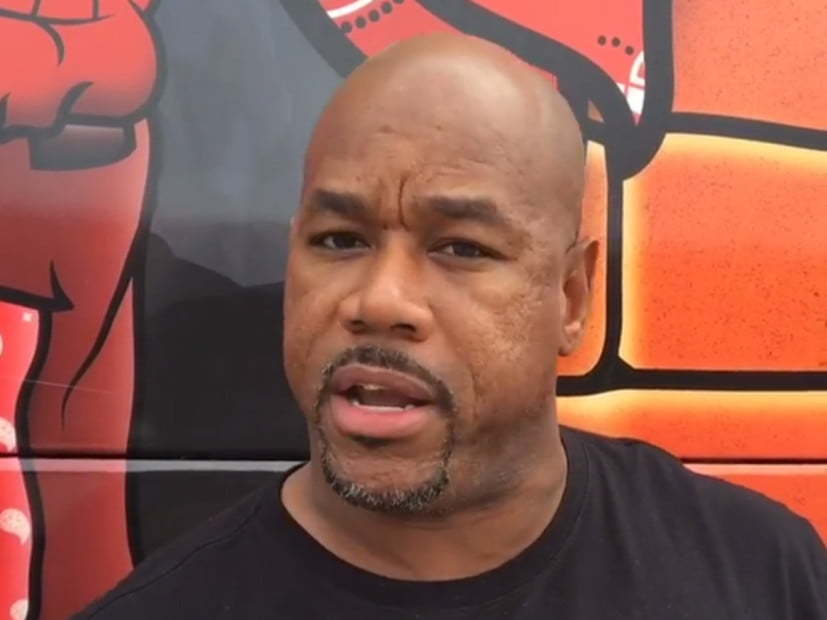 "It takes like three conversations because out of 80 words, I only understand 17 of him, Kodak be talking like that pig Latin type of shi*, he talking some real sh*t that's real intelligent you just gotta catch what he's talking about," the manager said.
He added that he was persistent as Kodak demanded payment first before recording.
"Long story short I'm waiting I'm waiting, I had to go get the money together cause it was a whole lot of money, first he wanted cash, then he wanted wire then he wanted a cashier's cheque then finally I sent him a copy of the cashier's cheque and he was like 'ok cool'. At this point, he was like, 'I'm on my way'," Wack said.
Wack 100 also said he has been trying to help 6ix9ine land a big collaboration but was mocked for the move. He revealed that it also took giving Kodak Black a Rolls-Royce for him to agree to do the collaboration.
"And then right before [Kodak] left, sh*t, we kept it gangsta," Wack revealed. "He came in a black car and he left in a Rolls-Royce. Tossed him the keys, tell him 'go home' … he put his baby seat in that b**ch, he jumped in the driver's seat, he put his driver in the passenger seat, his queen in the back and I jumped on the freeway with him."
In the meantime, Kodak Black has received backlash for collaborating with the "Trollz" rapper.
"That ni***a Yak f*ed me up," Boosie began his rant. "I wonder how all them Zoes feel, dawg? I know them Zoes f*ed up right now, I know the state of Florida f**ed up right now," Boosie said, slamming Kodak as not having morals or principles because he took the money over an anti-snitch stance.
Kodak Black doesn't seem to care as he boasts about how much money he received. He also performed the song for the first time over the weekend during his Rolling Loud Miami set.
As for 6ix9ine, he has been working despite being alienated from hip-hop. He is currently on several Latin charts for his album Leyenda Viva or Living Legend.