Dancehall artiste Valiant is on a high as his debut mixtape, 4:14, is currently the No. 1 project on Apple Music. The project released on Thursday leads Chicago rapper King Von's posthumous project, 'Grandson' Pablo YG's 'Bad Juvi' mixtape,
Valiant's entry into the dancehall space was quite unique as the artist burst onto the scene in late 2022 with his song "Dunce Cheque," sparking major criticism. The artist already had a small but solid catalog with songs like "North Carolina" and "St. Mary," and post "Dunce Cheque," he has continued with hits like "Muhammad" and "Glock 40," released in 2023.
Speaking with Urban Islandz, the artiste said that he hopes the mixtape, his first full-length project, shows how versatile he is as an artiste.
"I want fans to take away from this project that I am versatile," he says while a team member urged that fans give the project a listen.
Although a mixtape, the project features a solid 20 tracks and features artists he says he has a "friendship" with.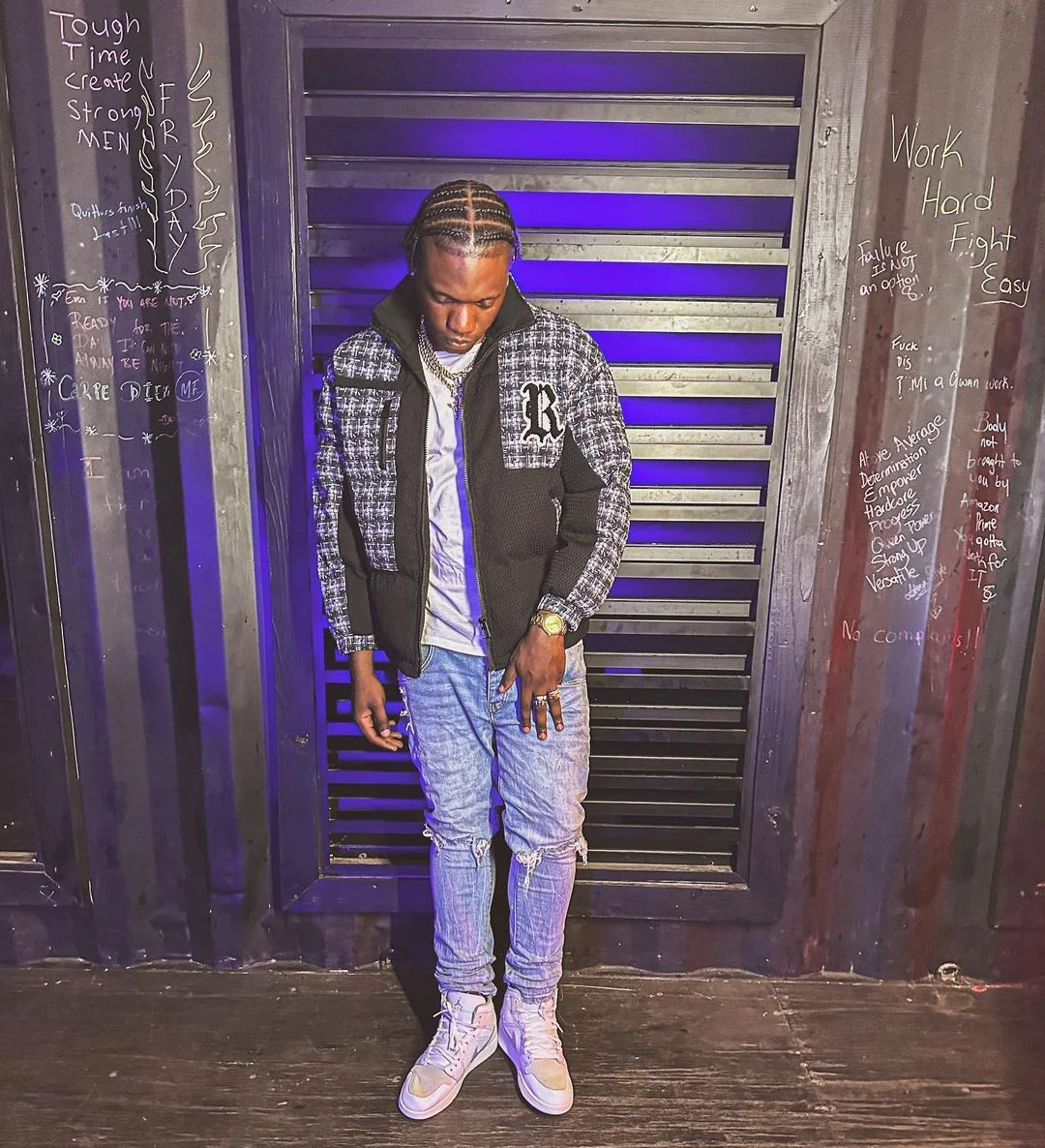 The mixtape has been well-received by fans online, and Valiant says he is grateful for the continued trust fans put in him and his ability to entertain them.
"It is crazy to see how much love and support am getting in the music industry is such a joy and me respect everyone that a show me love," he said.
Online, fans shared their enjoyment of the tracks.
"This gotta be the hardest mixtape I've listened to all my life !! Ain't even gon joke. How Nigerians sleep on this type of tunes baffles me .. 1 Fada 1 diplomat !!! Believe ! #fighter," one fan wrote on Twitter. "Valiant mixtape tuff," another person said. "WAH U PUT INNA DAT BLDCT MIXTAPE FADA," another wrote on Twitter.
4:14 mixtape is now available on Apple Music and Spotify. The 20-track mixtape features guest appearances from Kranium, Chronic Law, Tatik, Kant10t, Cashan, Serani, and Rotimi.