Dancehall producer DJ Mac says Teejay's real beef is with his former manager Romeich Major and blames greed for his feud with the Mobay singjay over their new song "Drift."
If you've been following the dancehall space over the past week, then you would know that Teejay and producer DJ Mac have been going at it over the rights to the hit song "Drift". Urban Islandz reported on it extensively, with both sides taking to social media to share their side of the story.
DJ Mac recently did an interview on the Let's Be Honest podcast which was uploaded and later removed from YouTube for unknown reasons. However, clips from the interview have been making the rounds on social media, raising eyebrows from some of the voice notes he received from Teejay that the producer shared in the public.
In one segment of the interview, DJ Mac says he believed that Teejay's real issue with him is because of his alliance with Romeich Entertainment, run by Romeich Major, who managed the "Drift" singer prior to his management deal with Sharon Burke of Solid Agency. Mac says he started growing uneasy when he realized he wasn't being compensated for commercial use of the song, an issue Romeich pointed out to him.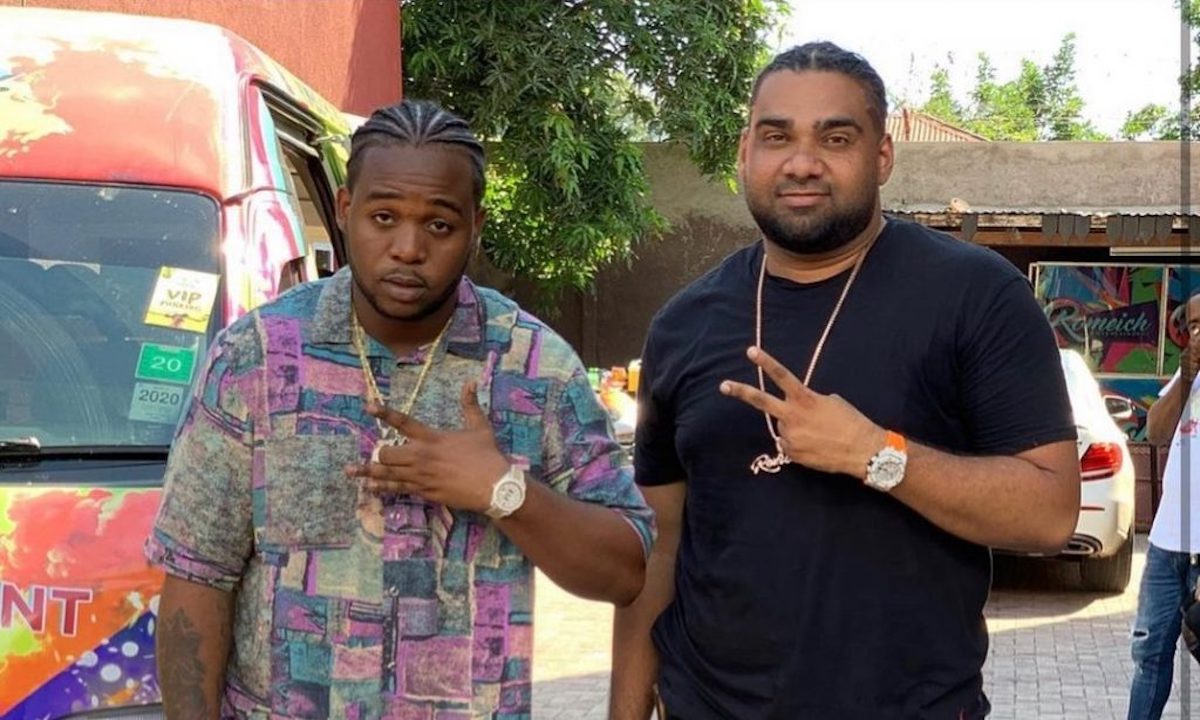 "From me say Romeich, yuh know say that is where the issue is coming from," the young producer said in the interview. "Dem have the FLOW ads running on YouTube, radio, TV, all of those stuff. So every time me a ask somebody about what is going on with this bro nobody cyaa give me no straight answer. Somebody a send me contract a seh, 'Yow bro, mi waan yuh sign off pon this', and mi a seh, 'Mi cya sign off pon something mi no know bout'. When mi ask bout it, 'Yow, mi soon call yuh back'; never call mi back."
DJ Mac says the issue ballooned to where Romeich started asking him about it and whether or not he is getting compensated for the ads being run using the song as soundtrack, to which he responded by saying no.
"So, with fi him [Romeich Major] connections now, him reach out to who him need to reach out to," Mac added. "Them never even know say I had anything to do with this song because them already sign off on paper say Panda produced this song, Teejay produced this song, DJ Mac no have nothing fi do with this song."
DJ Mac says greed behind the "Drift" feud with Teejay
The producer says it was from that moment he knew greed was behind the issue he has been facing with Teejay and company over the song. "From that moment, you know say is greed get involved or whatever the case may be," he said.
The producer also took responsible for his role in not working out a contract with Teejay prior to them starting to work together, especially one for the song "Drift".
"A my negligence in the sense that because somebody come to you with them sad story bro, you not even a look pon it fi say, 'Yow Teejay, see a contract yah'," he shared.
Teejay has not yet responded to the voice notes shared by DJ Mac nor the accusations laid against him, but the singjay did admit that his management advised him against addressing the issue in the public space.
Teejay recently signed a deal with Warner Music Group, which was brokered by his new manager Sharon Burke. It's unclear if the label also has an ownership stake in the song "Drift", which DJ Mac says might've helped the artist secure the deal.