Baton Rouge rapper, NBA YoungBoy, has shared a message of love to his father, who is currently serving a 55-year prison sentence.
Not much is known about Gaulden Sr. except that he was sentenced to jail for robbery when YoungBoy Never Broke Again was only eight years old. The rapper spent his early life under the care of his maternal grandmother and later was taken care of by a family friend before he went on to become a rapper and father himself.
YoungBoy, who rarely speaks about his father, posted a message where he spoke bout loving his father despite his mistakes.
"No matter if I see you in the right way or wrong way again my n**ga I'm gone be smiling. I went thru this experience on my own[.] you built that one b**tch I'm trying tell you I'm on top of the love Jeff," he wrote.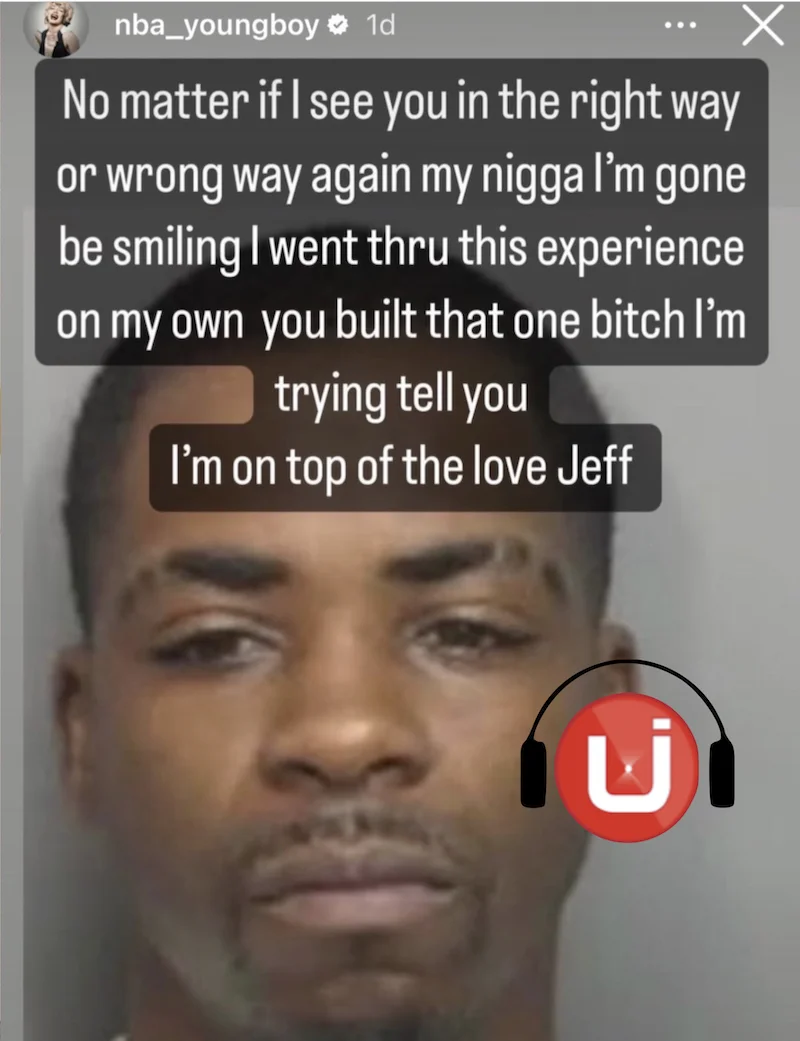 NBA YoungBoy, 23, might be in a reflective mood as he is now a father of 10 children with eight women.
The rapper has also battled several criminal cases for illegal guns and still has a pending case in Louisiana that is yet to go to trial. As for YoungBoy, he is presently living in Utah, where he remains on house arrest with restrictions while awaiting trial.
The 'Top' rapper is subjected to a curfew daily and restrictions on how many people can visit him at his home. Despite his legal woes, the rapper, whose name is Kentrell Gaulden, appears to be on the right path as he married his girlfriend and mother of his child, Jazlyn Mychelle, and the two now have two children.
The artist also recently signed a multimillion-dollar deal with Motown and has teased that he might be going on a tour for his last album, 3860 with Quando Rondo.