If City Girls rapper JT had a problem with Ice Spice before, it became obvious on Sunday night as she seemingly verbally attacked her boyfriend, Lil Uzi Vert, for posing in a photo with the "Princess Diana" rapper.
It was high drama between the couple as they entered the venue and fought and then had to be escorted out by security over the ruckus.
The BET Awards was a huge success, with the man of the night, Busta Rhymes, being honored with the Lifetime Achievement Award and being celebrated by a tribute that spanned four genres of music. The event also saw many new faces winning new awards in different categories, including Latto with Female Hip Hop Artist and Coco Jones with Best New Artist awards, respectively.
However, excitement turned into high drama in the audience as JT went off on a rant and used her phone to hit her boyfriend, Lil Uzi Vert.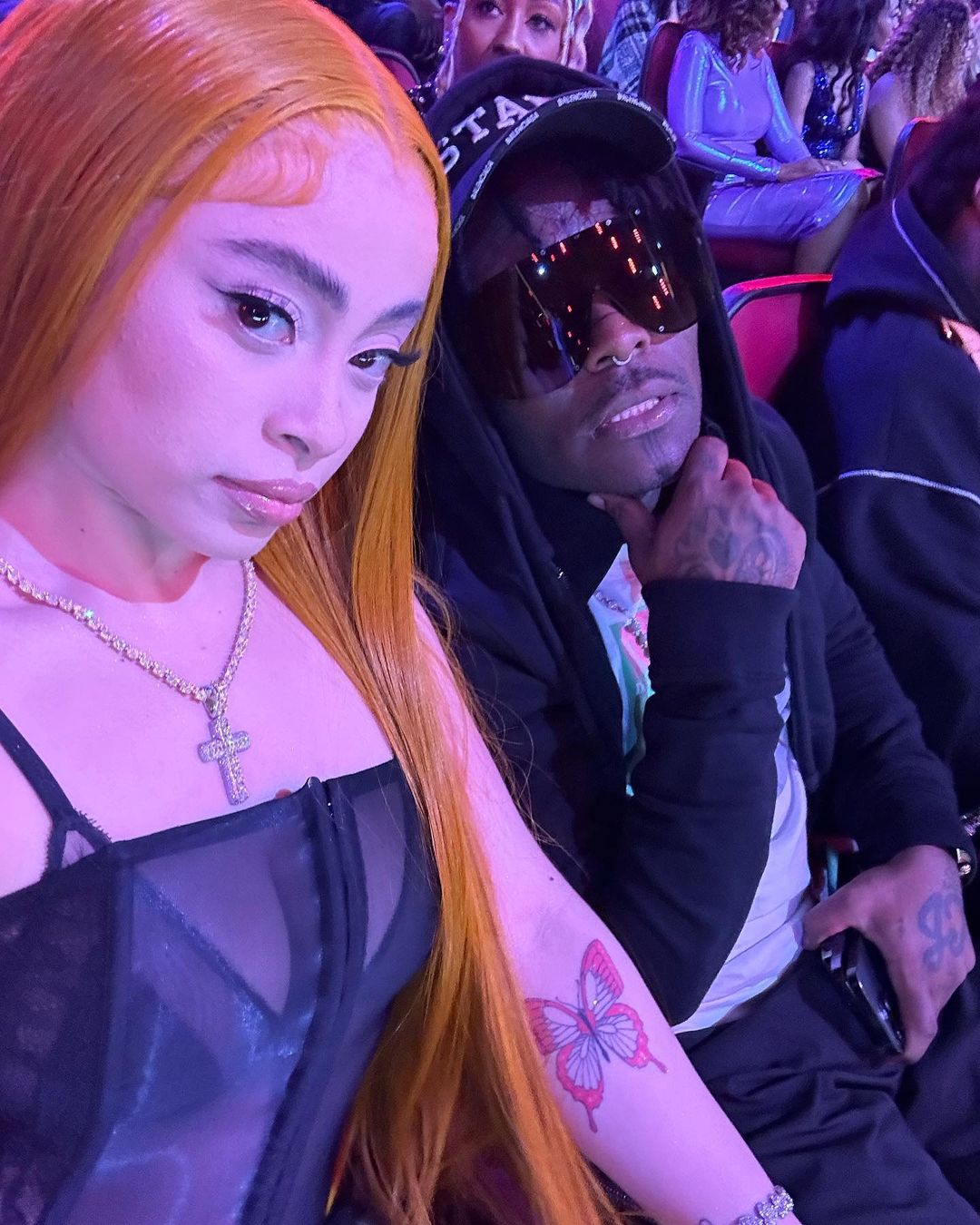 A video shared online by fans showed JT going off on the rapper. "F***ing groupie, I'm done with you," JT is heard shouting as she throws her phone at Uzi. "b**ch," she says before telling him, "Gimme my phone bitch, don't ever try to play with me."
A clueless Uzi is also heard asking her, "What I do?" Later, the two are seen being escorted by security as they leave the venue. It seems that JT might be upset that Uzi stopped for a photo with rising artist Ice Spice who snapped a pic of her and Uzi and posted it on Instagram with a black heart.
The entire thing seems to stem from Uzi mentioning Ice Spice in a new song he recently previewed. "I got a nice wife. […] Wig came off twice. She got a little afro, she looks like Ice Spice."
The real reason is not known, and Ice Spice has not addressed the situation, as many of JT's fans have called her out for being "weird" and "messy" and knowing what she was doing by snapping a pic and posting it with the black heart.
At the same time, the Bronx beauty performed at the BET awards during the hip-hop tribute, and fans had an up-close view of her performing her debut track, "Munch," "Princess Diana," and "In Ha Mood."