Vybz Kartel's fans are not pleased that one of his baby mothers, Tanesha 'Shorty' Johnson, dissed the artiste on Father's Day.
Johnson shared posts from her recent birthday bash, but posts about celebrating Vybz Kartel were conspicuously absent from her Instagram account, leading to fans questioning her about the lack of recognition.
One fan asked her about posting the "Fever" artiste for Father's Day when she replied and said it was "Father's Day, not Baby Father's Day."
Vybz Kartel has several women who have borne him children, but many of the women are unknown to the public. However, Johnson is more well-known as his long-term partner up to recently and for the fact that she has three children with the artist.
Fans of the artiste did not take too kindly to Johnson's comments towards the artist, while others felt they were unfair to expect her to post since Kartel neither posted her for her birthday recently nor for Mother's Day last month.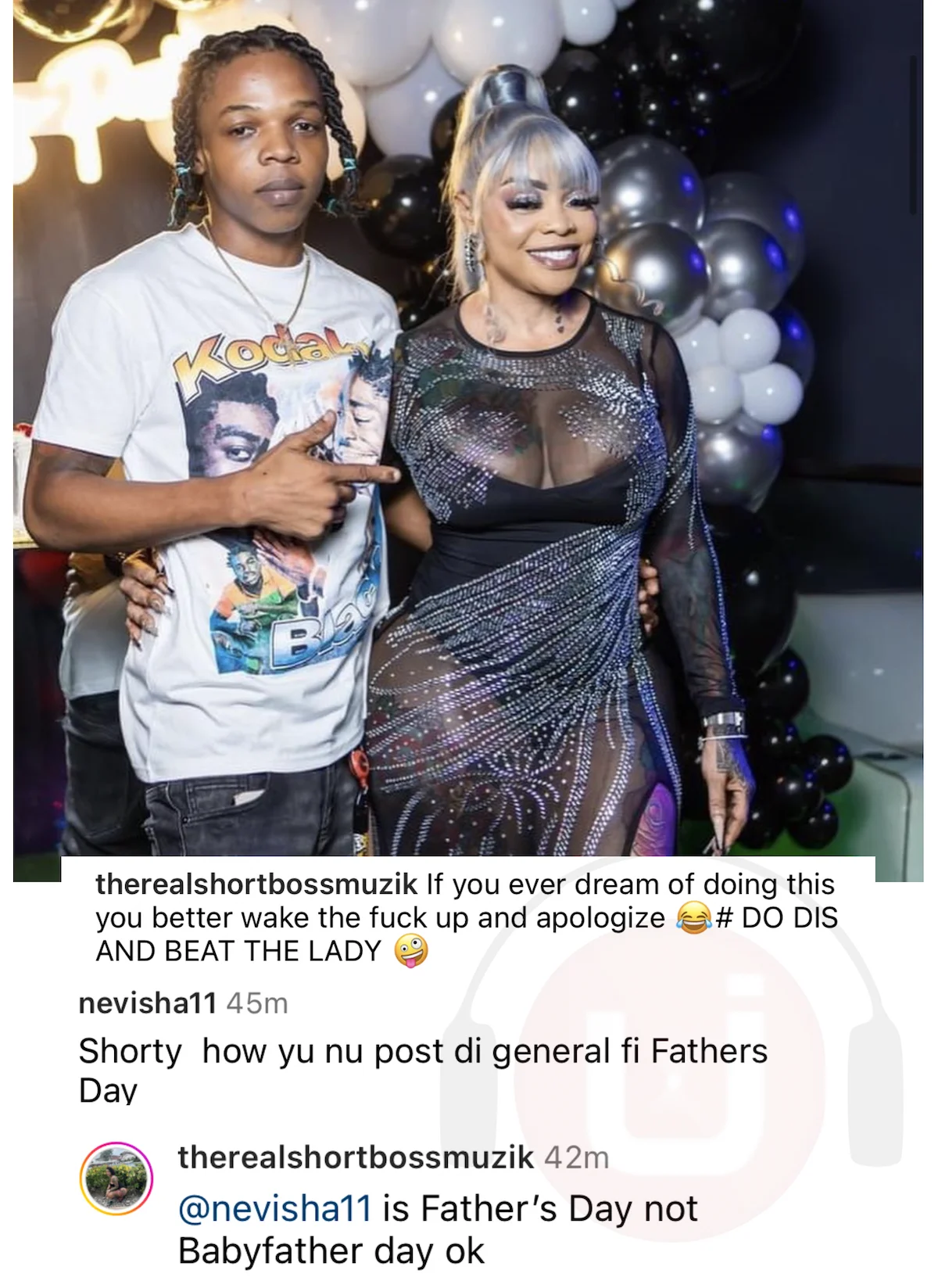 "But she can spend him money and benefit from him. Bitter," one fan said.
"Hope y'all keep the same energy on Mother's Day kmt the man play his role as a father so respect that," another said.
Others, however, defended Shorty, saying that Kartel did not wish her a happy birthday, at least not post her on his Instagram feed. Let's not forget that Kartel has been in a 23-hour lockdown in solitary confinement.
"And you know I was gonna reply to this comment…then I decided to see and blind. cause…the teacher a do too much idol rang shorty," one fan said.
"Unnuh love talk bout man nuh respect when unnuh siddung and put up wid di foolishness dem do how tf dem fi respect you when unnuh nuh respect unnuh self stop blame and blame unnuh self whe have low self-esteem is not one two or three times him diss her," another person said.
"But she and him nuh deh no more. On Mother's Day men post dem mother and dem baby mada weh dem deh wid, women send in stories upset if dem man post their ex for Mother's Day so why she affi post him? Her kids are grown, let them post him," another said.
Vybz Kartel and Tanesha 'Shorty' Johnson dated for over a decade before calling it quits. The former couple has three children together, while Kartel has two other children with other women.