Dancehall stars Shenseea, Skilling and Stalk Ashley are working on new music. The three dancehall artists were spotted together on Thursday night, sparking speculations that they might be getting ready to drop new music together.
The artists have not officially confirmed that they are making music, but they were all photographed together and posted on a page called Crocodile Teeth Entertainment that Skillibeng re-posted. Sources inside the E-Syde deejay's camp told Urban Islandz on Friday that the three are working on new music.
Shenseea and Skillibeng previously collaborated on the track "Rain," released last July, which was inspired by the nursery rhyme "Rain Rain Go Away" but with a rap spin. The song was produced by ATL Jacob, who is well-known for his beats on songs like Kodak Black's "Super Gremlin" and Future's "Wait For U," featuring Drake and Tems and many others.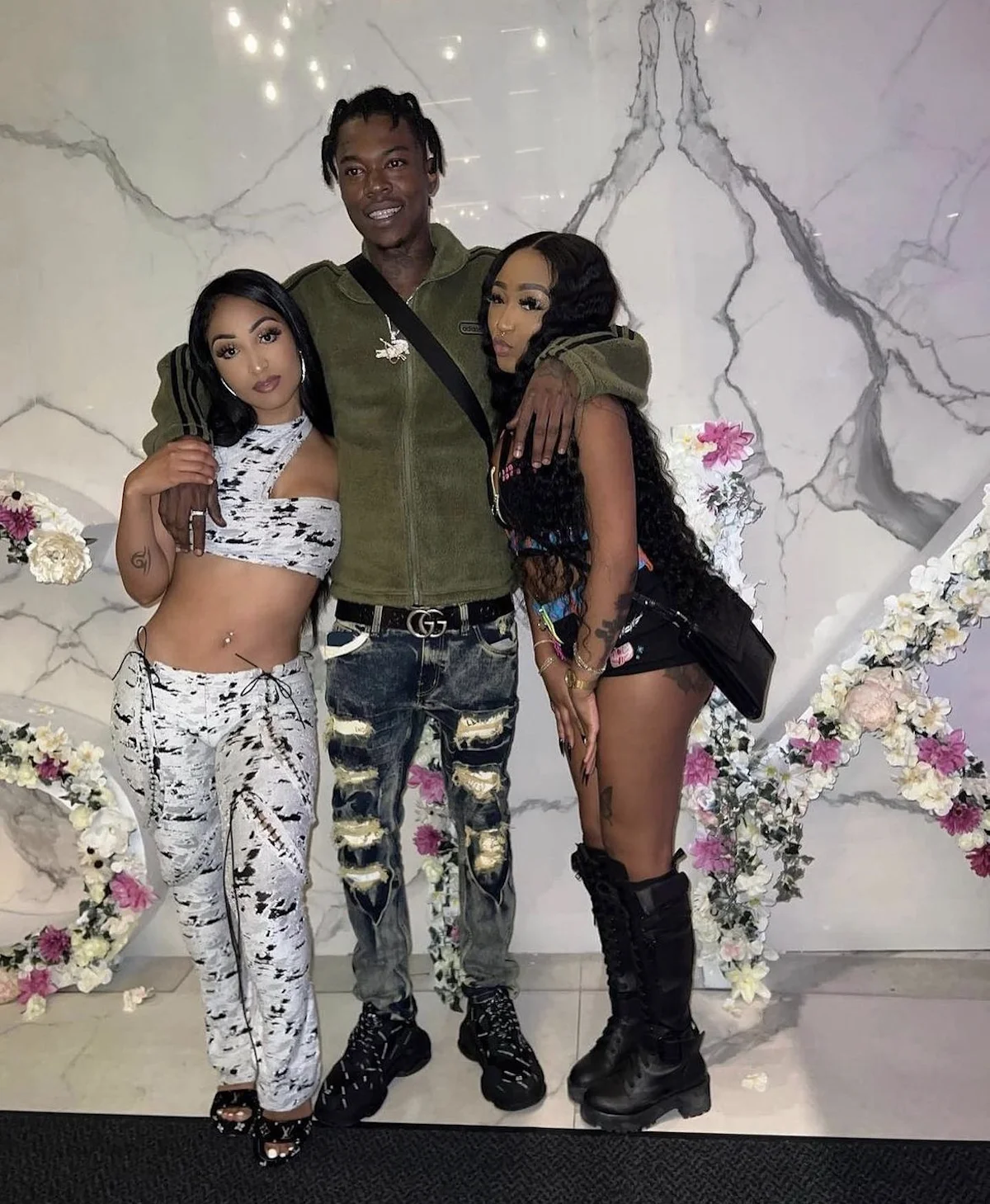 Both artists' hip-hop careers began around the same time, with him signing to RCA Records while Shenseea signed to Interscope Records.
They have also separately released new music, with Shenseea dropping her debut album 'Alpha' last year and Skillibeng going to release several follow-up projects to his debut Mr. Universe album.
In the meantime, Stalk Ashley is quickly rising as a young artist making a name for herself. With two of the hottest tracks running dancehall – "Narcissistic" and "Barbie", Stalk Ashley is one to watch as her career is on the verge of blowing up internationally.
The young artist's catalog includes tracks like "Young," "Drunk Text," "Earthquake," and others.
She also collaborated with another of dancehall's biggest stars, Skeng, on "Talibhan."
She and Skillibeng were named on BBC Radio's 1XTRA Hot For 2021 list as the only two rising dancehall artists to watch in the Future. They've certainly not disappointed as they have both consistently released music over the last year, and 2023 is on the way to a fine start.
In the meantime, fans reacted to possible new music from the artists.
"Please be a collaboration jah," one artist said. "I smell something cooking," another said.