Love and Hop Hop Miami star Amara La Negra has responded to Erica Mena, who bashed her on Friday as a bad mother for having Safaree Samuels around her young children.
Erica Mena has been gunning for her ex-husband and father of her two children, Safaree, after he gifted elaborate Rolex watches to La Negra's twins for their first birthday. Although she hinted that she was not salty at Safaree for the gifts, she did compare the way Safaree treated his children for their recent birthdays- one had only a cake and balloons, and another was gifted his absence.
Mena had accused Safaree of not being there for his children, and while he had the money for lavish gifts for La Negra's kids, she also claimed Safaree had come up short on his side of things and owed money for their children's health insurance per a court order.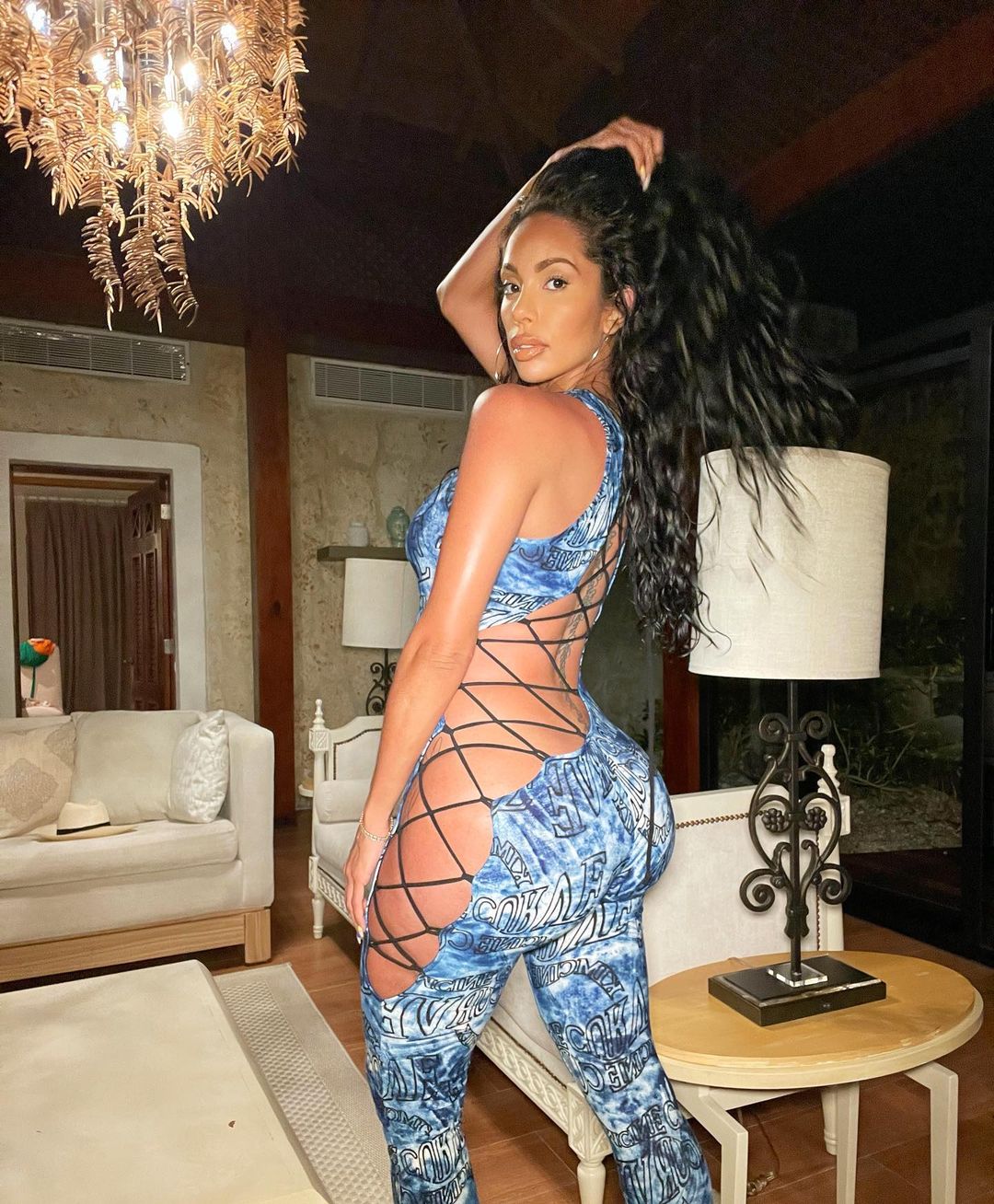 Safaree has not responded to Erica, but La Negra defended herself on Friday after Erica Mena seemingly shaded her and called her an unfit mother.
"Trust & believe my daughter will know better. NEVER will I bring strange random men around EVER. Let alone because her mom needs tv time. She already knows her mother is a force on her own. The show will always go on for US," Erica wrote on Instagram stories earlier on Friday.
She continued, "We don't gotta fake anything. She will be strong and she will be powerful. She looks like me & she will be even better than I ever was. This one here will be an incredible woman. She may not have a consistent male figure in her life but she won't have a random one in it either. Having a daughter is extra work. And I'm here to raise her doing everything it takes so she knows independence and isn't mislead by love bombing Narcissistic men in her future."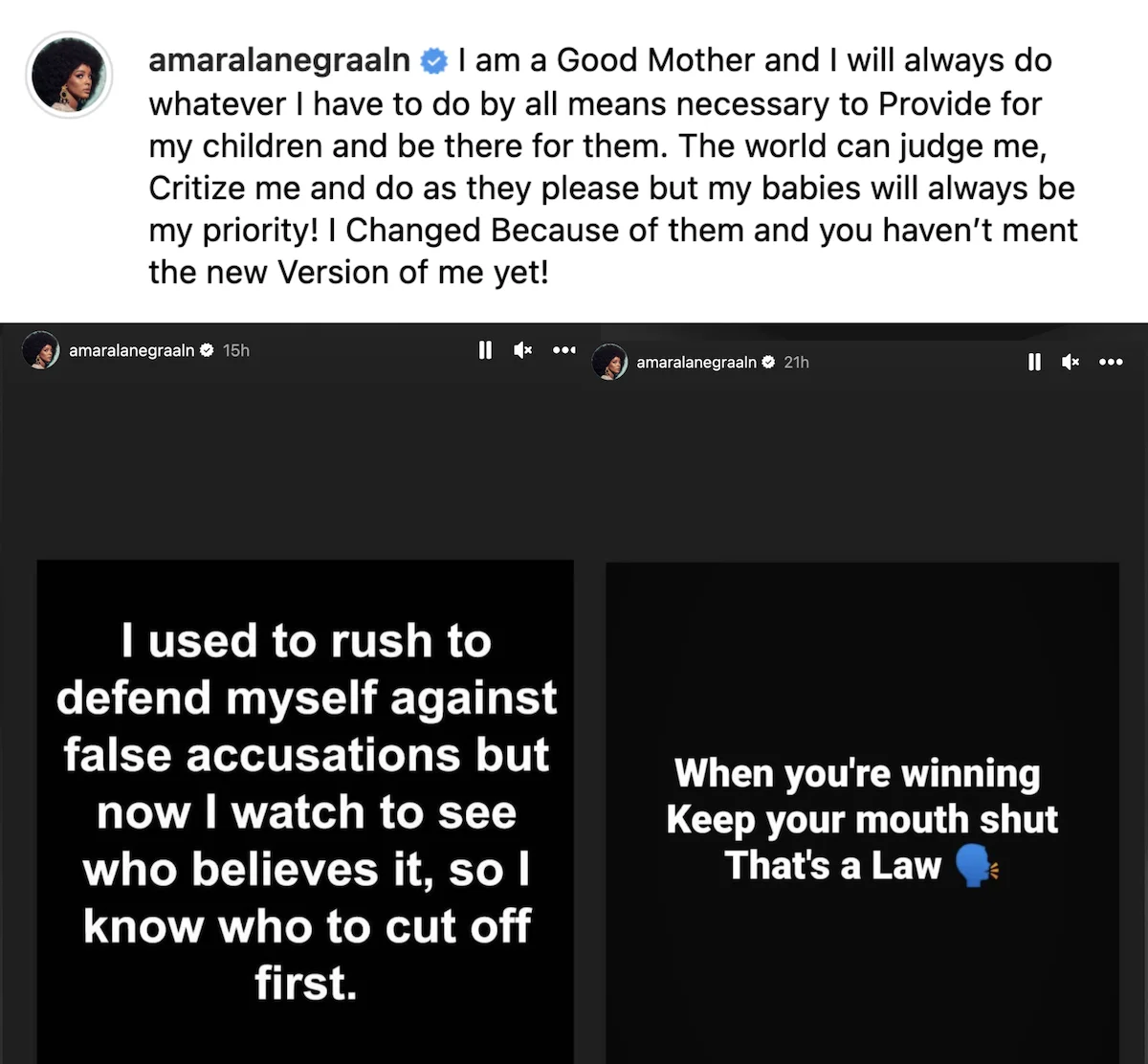 The post seemingly praised Mena's skills as a mother but social media users felt that she was shading Amara.
The former beauty queen also seemingly reacted to Mena's shade by writing on Instagram, "1 am a Good Mother and I will always do whatever I have to do by all means necessary to Provide for my children and be there for them."
She added, "The world can judge me, Critize me and do as they please but my babies will always be my priority! I Changed Because of them and you haven't met the new Version of me yet! Soy una Buena."
In an Instagram story, she also wrote, "I used to rush to defend myself against false accusations but now I watch to see who believes it, so I know who to cut off first. When you're winning Keep your mouth shut That's a Law."
Last week at the kids' birthday party, Amara and Safaree sparked dating rumors after they were seen dancing and then kissing while they were blasted with confetti as if it was their birthday.
Neither has confirmed or denied whether they are romantically involved, but some fans have theorized that it might all be for a Love & Hip Hop storyline since Safaree has moved to Miami.