Celebrities including Omarion, Chance the Rapper, Winnie Harlow, and Aidonia, show out for Jamaica Carnival 2023.
Jamaica Carnival returned for the first time since the pandemic started, and it seems that the event was a massive success despite some industry insiders wanting the event to be moved to the summer. Thousands of people have been partying post the Easter weekend celebrations, another major calendar date for Jamaica's entertainment and tourism sectors. On Sunday, revelers from all walks of life took to the streets of Jamaica, where they adorned themselves in sequins, beads, feathers, and all manner of shiny fabrics and decorative costumes.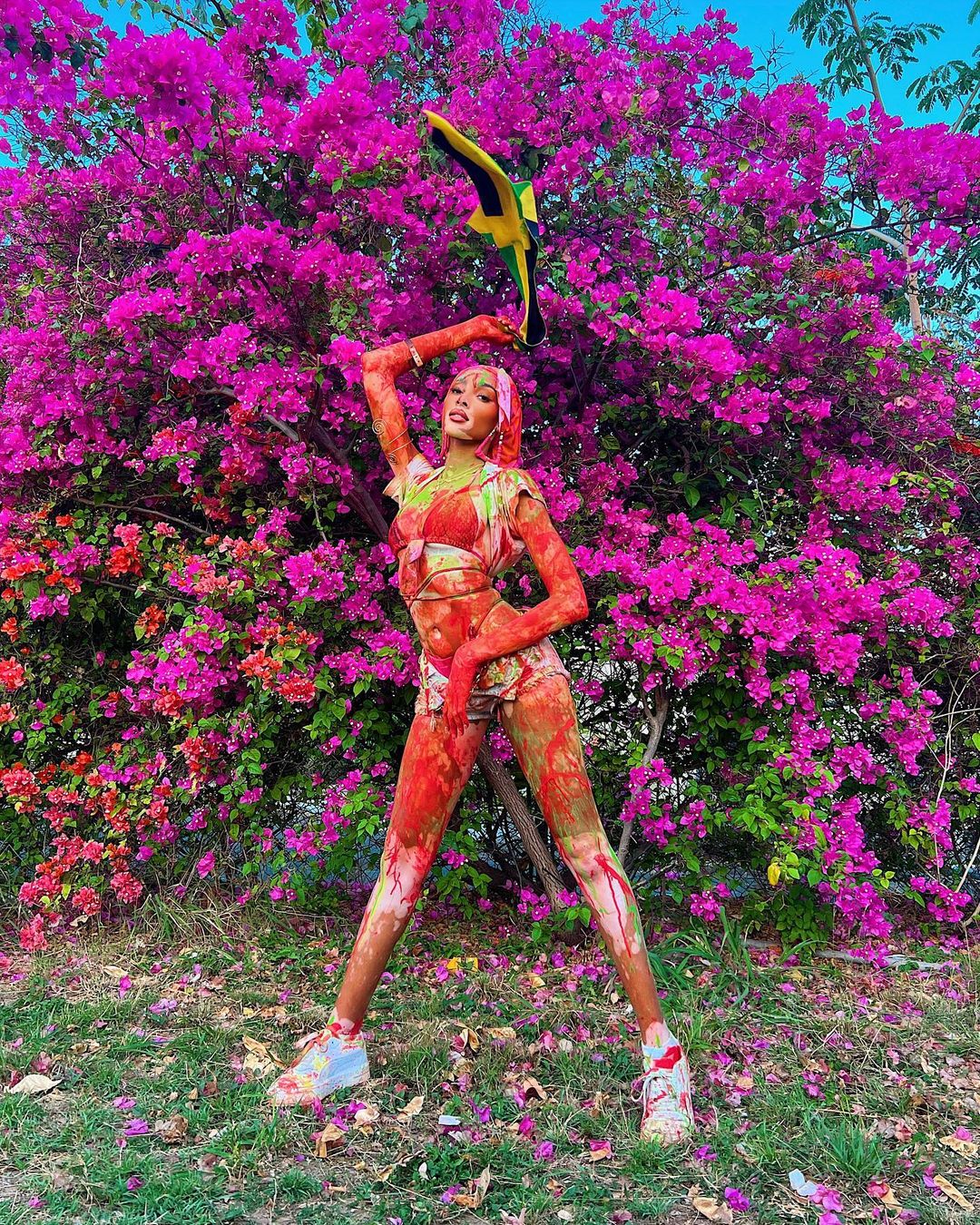 Despite the heat and blazing sun, the posts on social media told a tale of enjoyment and time well spent. Among those who were spotted enjoying the festivities were several celebrities who touched down in time for the pre-Carnival pump and road march. Top model Winnie Harlow, make-up owner/entrepreneur, SupaCent, R&B artist Omarion, model Winnie Harlow, and Chance The Rapper were all seen with their respective entourages at J'Ouvert the night before road march.
The party featured paint and water and began in the early hours of the morning, going into the sunrise.
Road march was not disappointing as Omarion and his brother appeared to have the time of their life as they were seen playing mas with the band Gen X and copping wines from females eager to please.
Omarion also bussed out his signature move, and although his American fans found it funny, the Jamaicans were sure to remind him he needed to dance differently for soca and dancehall music- sounds of the islands.
Winnie Harlow also shared videos showing off her whining skills. The Canadian-born Jamaican has proudly carried her country's flag abroad, but in Jamaica, she appeared relaxed and at home as she danced with her girlfriends.
Chance the rapper was also spotted out with his entourage, who returned to Jamaica for the second time in two months. The artist was in Jamaica a month ago to finalize plans for the upcoming Black Star Line Festival set for Jamaica last year.
There are reports that the artist's trip to Jamaica was sponsored by Ebony Magazine, which also sponsored some influencers at the event.
Carnival is a 5-billion-dollar industry that attracts tourists to the island annually. The event was put on pause in 2020 after the World Health Organization (WHO) declared the Coronavirus a pandemic.