Vybz Kartel's son Likkle Addi denies claims he fathered a child after gossip blogger Shelly-Ann Curran revealed that she did a DNA test that revealed he is the father despite the young artist claiming DNA tests proved he is not the dad.
Last May (2022), Likkle Addi revealed that he was not a father despite photos surfacing in 2020 showing him then at 15 years old, celebrating at a baby shower with the mother of the child, Chyna, then 18 years old. "I couldn't answer that question because I'm not a father," he responded to a question by a The Fix host. "At the time that was an internet frenzy but mi can't answer that question because I am not a father," he said.
"Not a father? So the baby is not yours? Mi confused," the stunned host asked.
"Not a father," Likkle Addi reveals. "Mi just confirm it. Just a make the people dem know because people still a ask me. Yea, confirmed. At the time, well mi did elated at the time but mi nuh feel no way about it, live and learn every day, anuh me a di first."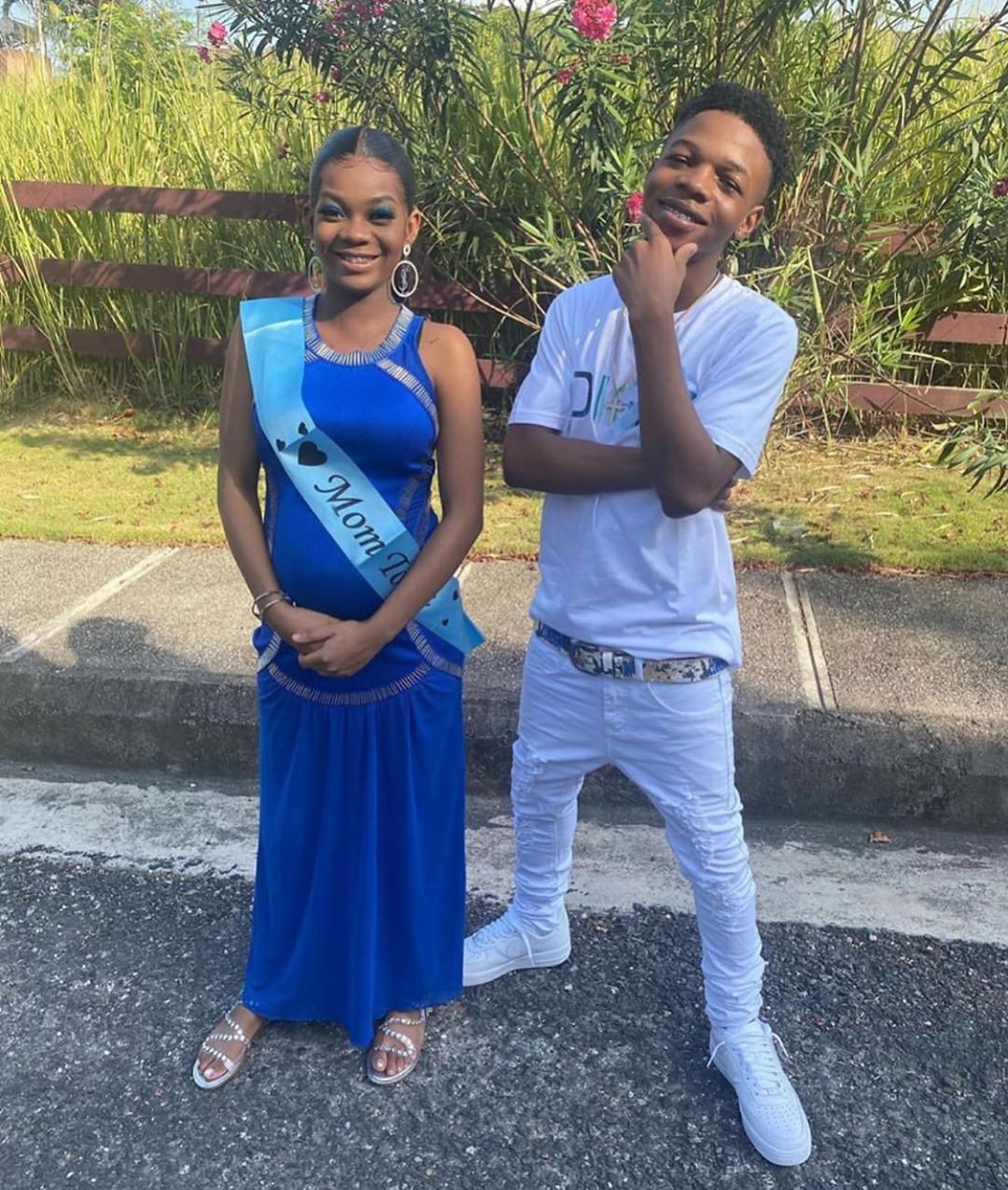 It appears that the mother of the child is disputing the paternity of the baby as belonging to Likkle Addi. In an episode on Tea Time with Shelly-Ann Curran, the young lady shared an image of the baby, which Curran described as favoring Likkle Addi's mother, Tanesha 'Shorty' Johnson.
The young woman and Curran performed a DNA test allegedly using hair from hair brushes belonging to Likkle Addi. On the show, the host revealed a DNA test.
"Anuh if it's not, it is," Chyna said about her expectation the test would come back positive for a match to Addi's DNA. "hundred per cent," she added.
"Mi nuh feel no way. Mi know…is not even say it make a difference because mi did know. Ah just the truth. The only thing is for him fi step up and be a man because he's not a kid anymore and it's not his mother's choice, he needs to be a man and step up and do what him need fi do," Chyna said. Curran added that Kartel was now a grandfather and implied he should step in.
Likkle Addi had a direct message for Curran, who he said was his father's ex-mistress, and she has been gunning for the Palmer family for a while now.
"Shelly or whatever you name, memba say mi father used to f**k you and your husband find out and kick you out of his house and his life and from that you a carry feelings," the artist said.
He continued, "Two DNA test was done with me, the mother and the child and two of them came back negative. You can come off wi name now."
This is Curran's second time upsetting the Palmer family. Months ago, she reportedly did a show where she spoke about Shorty cheating on Kartel and being thrown out of the family house. Vybz Kartel has not responded to Curran, but he did show some love to Shorty after the episode aired, hinting that he and his ex were in a good place.
Meanwhile, hours after Likkle Addi's message to Curran, she responded that she had no feelings towards Vybz Kartel, who she ran from.
"A nuh you madda dis mi love…any way me will dress you up on episode 16.. in the mean time go tek care of you youth… the son that is dead stamp a you mumma. My kids are being taken care.. cah carry feelings fi somebody me run from," she wrote with the laughing emoji.
In another Instagram Story, she wrote, "Little boy no boy nor gyal and (sic) kick me out of no where titles (sic). Mine we drop the real tea on where your fathers money was going… don't press me."