BMF actor Lil Meech is unbothered when it comes to the opinions of anyone else, and it seems that he's letting everyone know after Michael Rainey Jr. shaded him over the last two days. City Girls rapper Yung Miami also makes her debut in the Curtis '50 Cent' Jackson-produced show.
Days ago, the Power actor took shots at Lil Meech in what appears to be an ongoing social media feud between the two actors over whose show is better and whose acting skills are superior. Last weekend, Michael Rainey Jr. shared a photo with a provocative caption that led many, including 50 Cent, to believe that he was being shady towards BMF, in light of his feud with Lil Meech.
"Me making that call for them to finally take that bull sh*t off air next week," he wrote with laughing emojis.
It seems that Lil Meech has responded to Rainey with a post of his own. "Opinions don't matter to me," he wrote on Instagram Story. In another, he also shared that one of his favorite actors, Noble Wood Harris, had given him his flowers recently.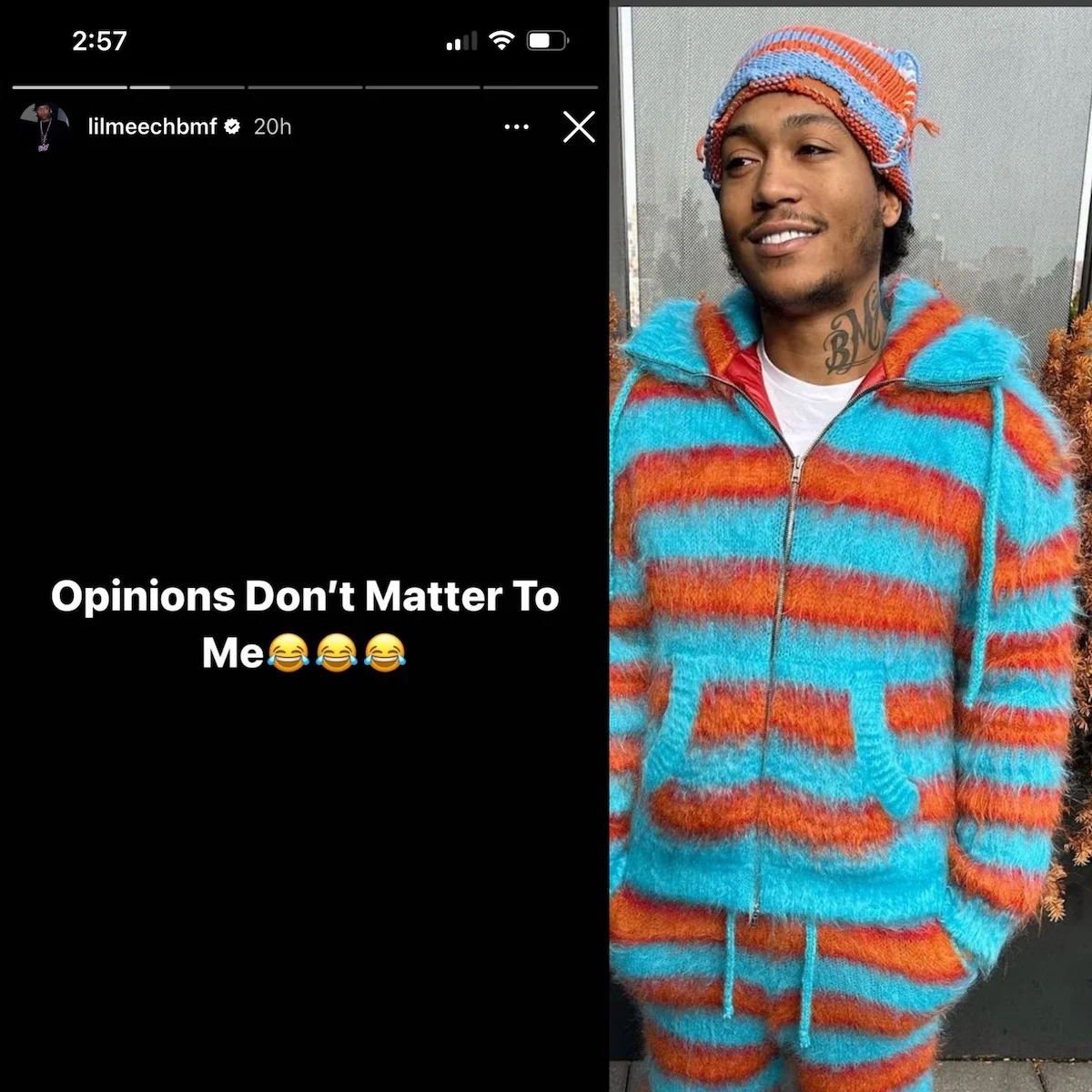 Lil Meech also shared more about his mood as he wrote on his Instagram feed, "seeking validation from others will have you lost. Stay focused and stay in your lane. The world is ours tour [sic]."
The ongoing feud between Lil Meech and Rainey began weeks ago after the latter shaded Meech's acting skills as well as the Black Mafia Family show. Both men are actors on franchises developed by rapper turned producer 50 Cent, who shared his amusement at the online digs.
50 Cent, who tagged Lil Meech on Rainey's photo, wrote, "oh sh*t, it's lit @Lilmeechbmf ain't gonna like this."
Last month, 50 Cent reposted an image of Lil Meech, who in turn used the endorsement to shade Rainey. "I'm working on being immortal @50cent these guys still mortal… Let's go to lunch later I'll give you some free game @michaelraineyjr."
Michael Rainey Jr. quickly replied, writing that Lil Meech was a "beginner" and that the BMF franchise was "dead."
Yung Miami makes her debut in "BMF"
In the meantime, Lil Meech sang the praises of Yung Miami, who made her acting debut in BMF as a character named "Deanna." He reposted a video of a scene of the rapper and captioned it, "two of my favourite celebrities."
A clip of the scene has gone viral, with fans commenting and some making fun of the City Girl rapper's acting as "dry" and "talentless."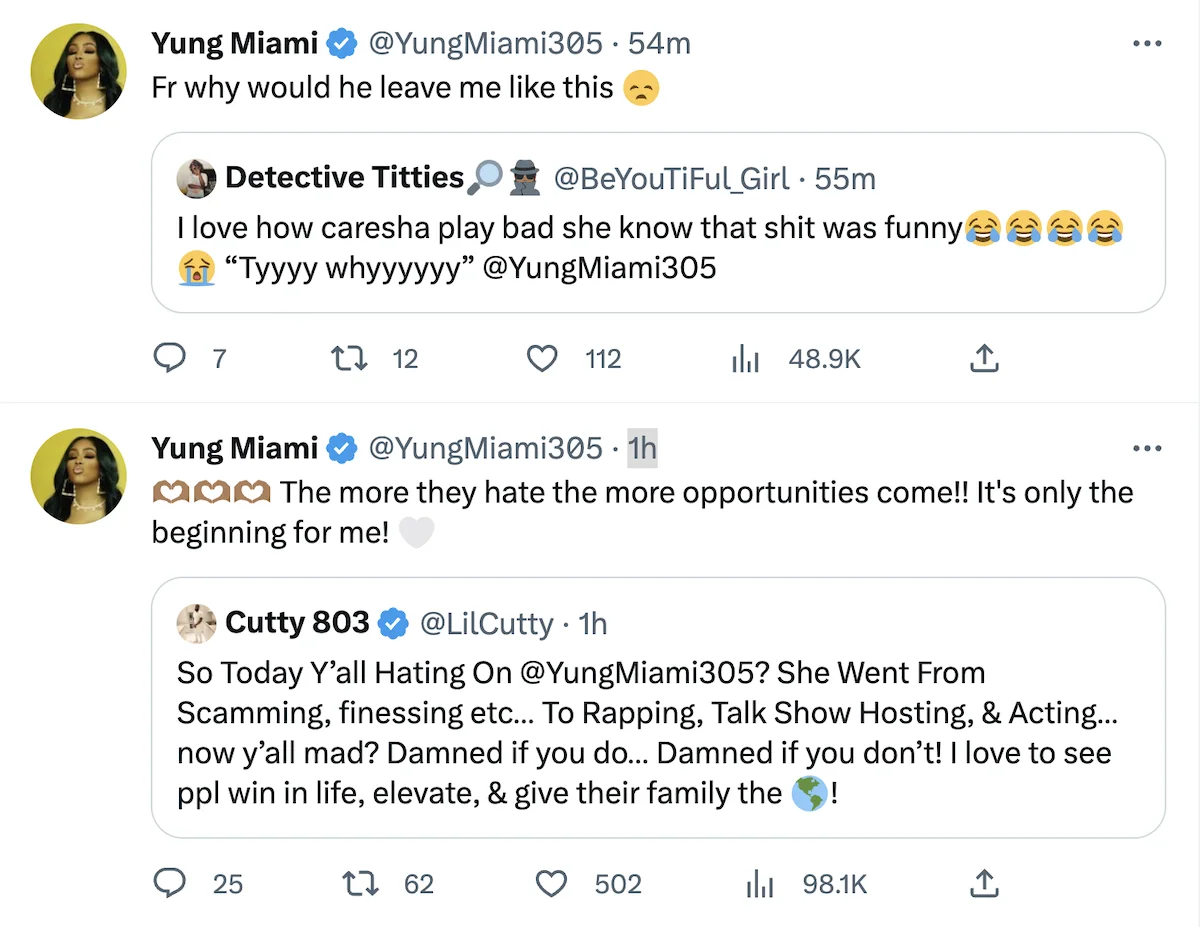 Yung Miami also responded after some found humor in what was supposed to be a serious scene of a wife finding out her husband was dead.
"It wasn't funny lol," she responded to a fan saying she was "mad funny" in the episode. "The more they hate the more opportunities come!! It's only the beginning for me," Yung Miami added in a response to a fan who gave her props for her acting and hustling.