Migos Rapper Offset blasted Rap-A-Lot CEO J Prince after the latter appeared to speak on rapper Takeoff's death claiming that Set was not there for him in life.
J Prince had approached Million Dollar's Worth of Game podcast to speak about Takeoff's death noting that he and Quality Control's Pee Thomas had an "understanding" after the rapper was killed while out with J. Prince Jr in Houston.
It's unclear why J. Prince is speaking about Takeoff, but he and his family have been heavily criticized for his son appearing nonchalant in a video after the rapper was killed on November 1. The family was also bashed after they held a memorial which many felt glorified the Prince's family and was done in poor taste.
Now, Offset is accusing the CEO of playing "internet games" after he mentioned in his latest interview that Offset was not even there for his cousin before his tragic death.
J Prince appeared to address critics but seemed to take shots at Offset, who he said was at home with his wife, Cardi B, while his son, J. Prince Jr., the one seen stepping over Takeoff's body and fellow Migos member, Quavo were with the rapper during his final moments in life.
"This Offset dude, I ain't gon leave him out, you know I'm just real like this because you know, N***gas be throwing rocks and hiding their hands. They be throwing rocks and hiding their hands and I don't like them kind of individuals. And the truth of the matter is," J Prince said.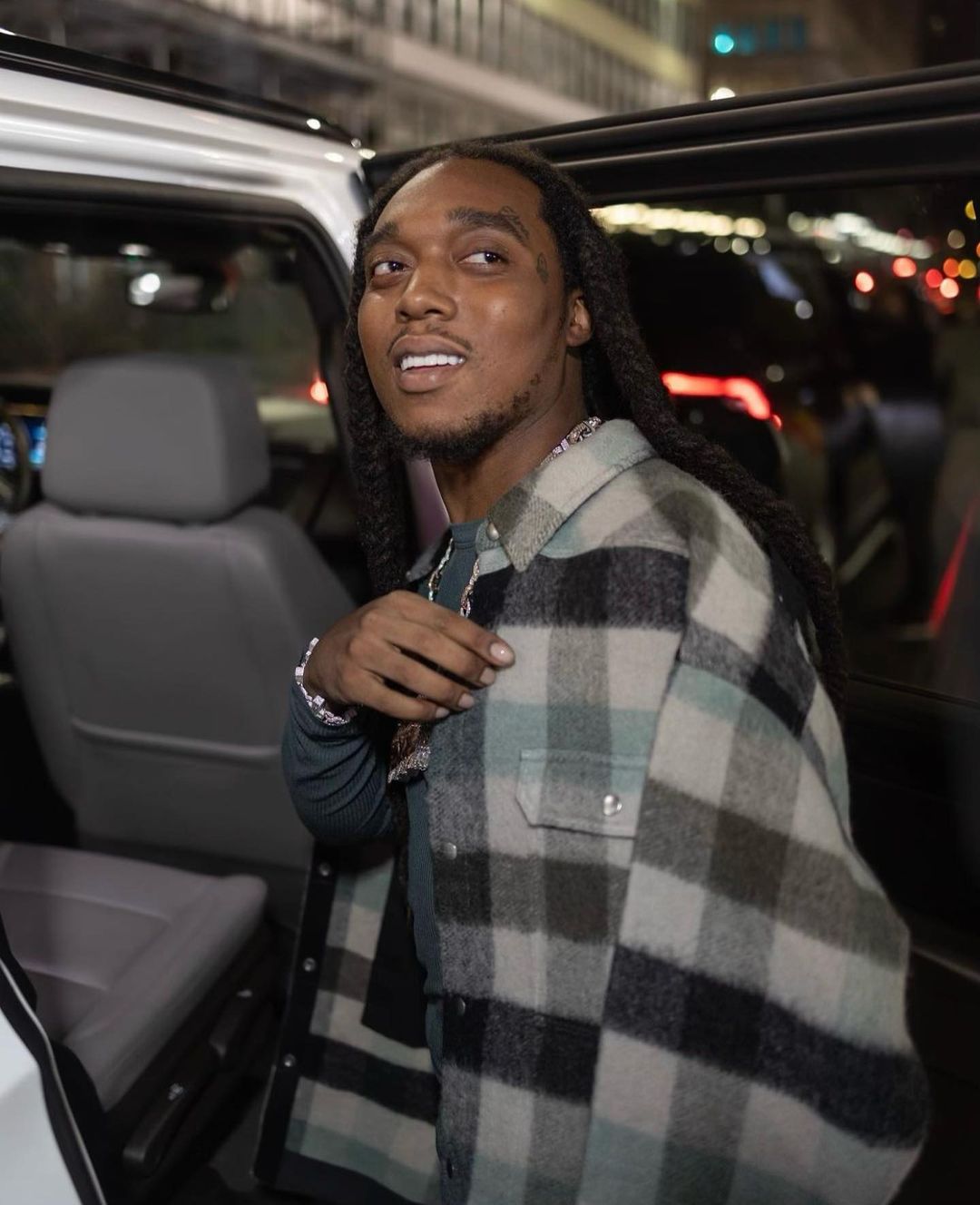 He continued, "you know, one can dance and different things in front of different cameras and all that kind ash*t and when in reality, the truth of the matter is, n***ga you wasn't really right there with Takeoff when he was alive."
He added, "So, for you to be taking these positions that you taking, you know what I mean? I got people everywhere, so I hear all kinds of things."
The Rap-A-Lot CEO also seemed to threaten Offset. "I just want to say this to you- don't never put me in no position where I have to defend myself. That wouldn't be healthy for you." J Prince continued, "I ain't gonna throw rocks and hide my hand. I'm just gonna let it be known to him. Because I hear what's being said. And it's all love after that."
J Prince's statement has gone viral and Offset has since responded to J Prince and the Prince family.
"First of all, y'all n***as speaking on my real brother, I don't know what the f**k y'all n***ga got going on but how dare one of y'all even speak on me and Take relationship?. I don't know you from a can of paint," Offset said in a video shared on his Instagram Stories.
"Y'all don't even know how me and my brother rock, n***ga," Offset continued as he accused J Prince of attempting to capitalize on Takeoff's death, given that this is his fifth interview since the rapper was killed three months ago.
"This your fifth interview n***ga… you ain't think about his momma? You aint think about the family? We ain't said nothing, ain't nobody say nothing but you n****s. Who y'all n***s think y'all is?" Offset said as he noted that J Prince could always call his phone if he wanted to hear anything directly from him.
The rapper accused J Prince of playing "internet games" but wouldn't reach out directly to him.
Takeoff was shot and killed on November 1 while out with members of J Prince's family, including his son and brother and Quavo. The rapper was killed after an argument reportedly over a dice game at a Bowling Alley. Patrick Clark has been charged with murder as police said he fired the fatal shot.
Shortly after Takeoff's death, Offset shared that Takeoff's death was devastating for him and his family. The late rapper's family has not addressed the public since the rapper was killed.