Jay-Z and his Roc Nation team are working on the production of the Super Bowl LVII Halftime Show, which will see Rihanna take the stage for the first time since 2016.
The Half Time show will be held in Glendale, Arizona, in February, and fans are already excited to see the 'Anti' artist back on stage after taking a six-year hiatus. Reports surfaced on Monday that Rihanna will get ample support from the best in the game as Jay-Z is assisting in coordinating the Half-Time Show in collaboration with Roc Nation.
According to CapitalFM, the rapper has donned his NFL live music entertainment strategist hat once again. He first signed with the NFL to assist with the franchise's entertainment during the Halftime show, which has arguably improved much since 2019. Last year's show was a huge success with performances from 50 Cent, Dr. Dre, Eminem, and Mary J Blige, and this year seems to be on the same track.
Rihanna and Jay-Z's working relationship go far back, too, as she was reportedly discovered by Jay-Z and signed to Def Jam while he was president.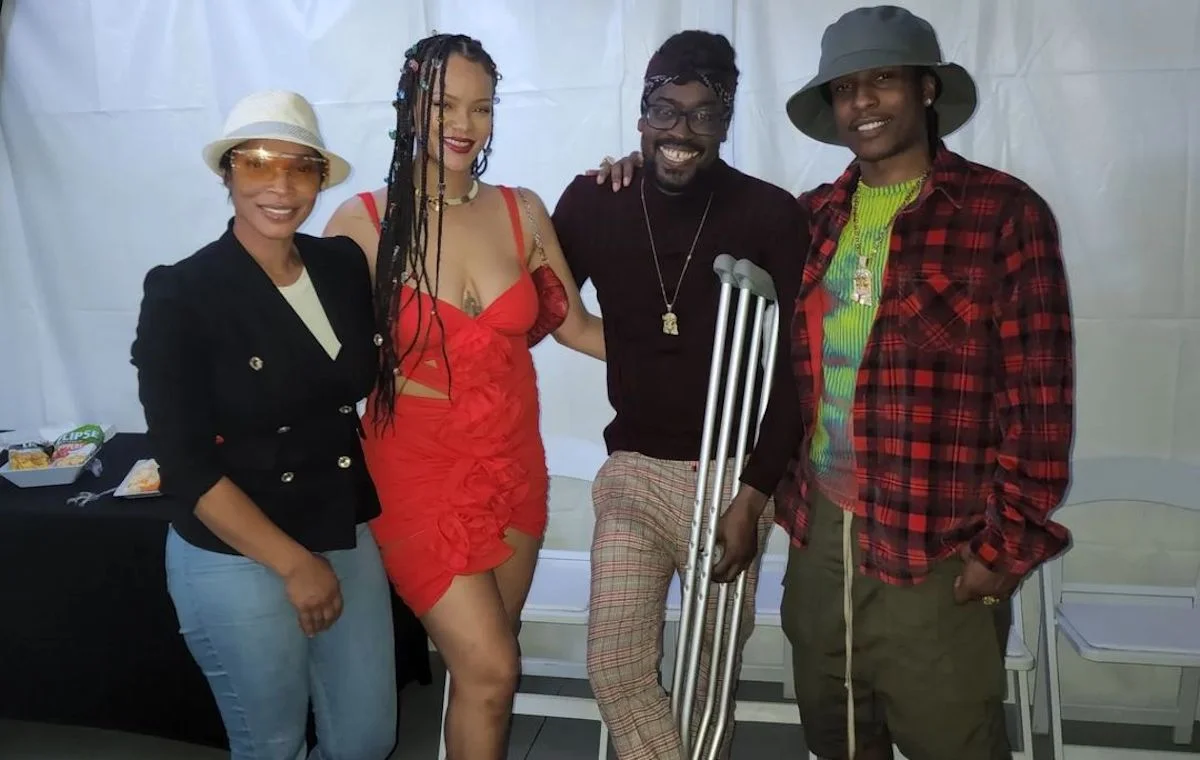 The artist's song "Pon De Replay" set her career on fire, and after the release of "Umbrella" featuring Jay-Z, there was no coming back for Rihanna, who blew up as a global superstar.
Speaking about her signing, Hov previously shared how inspired he was by the artist who is now a National Hero of her country and a billionaire thanks to her Fenty Beauty Empire, possibly surpassing even Jay-Z's wealth.
"Rihanna is a generational talent, a woman of humble beginnings who has surpassed expectations at every turn," he said. "A person born on the small island of Barbados who became one of the most prominent artists ever. Self-made in business and entertainment."
In the meantime, the Half Time show will take considerable effort and planning to pull off, particularly as the show is only 12 minutes, and Rihanna has a huge and impressive catalog with some of the biggest names in entertainment.
Rihanna herself has been silent on the details, but the artist speaking about the moment she was asked to headline the show (presumably by Jay-Z because who else can pull Rihanna out of her hiatus?) noted she was nervous but took a moment and decided that she can do it.
The artist had also shared her excitement at returning to music, but she did stress that pulling off the Super Bowl Half Time show and an album were two different things, just in case fans started pressuring her again.
Still, Rihanna did hint at the Black Panther movie premiere that she has something special for fans, so hopefully, it's music, but if not, fans will still be equally grateful for Fenty Beauty announcements too.